An exclusive motor yacht from The Italian Sea Group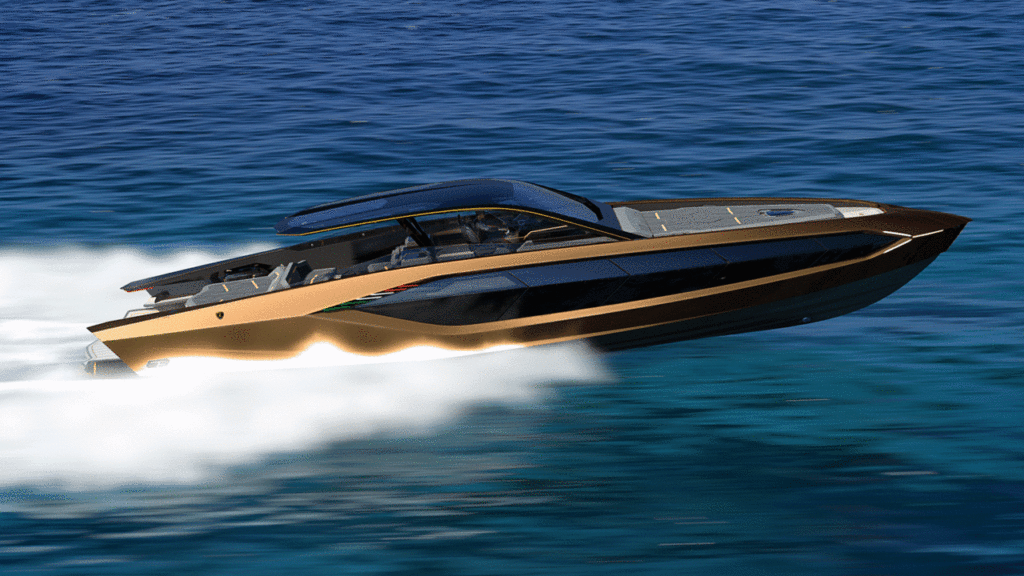 Italian supercar manufacturer Lamborghini has teamed up with The Italian Sea Group to produce a new super-yacht, dubbed the Tecnomar for Lamborghini 63.
It was built by both Lamborghini's Centro Stile design studio and The Italian Sea Group, and inspired by the Lamborghini Sián FKP 37 hypercar. The new limited-edition yacht is named for Lamborghini's 1963 founding year.
The Tecnomar's carbon-fiber construction makes it so that the yacht is in the "ultra-lightweight" boat classification. It weighs 24 tons, is 63 feet long, and powered by two V12 engines, each producing 2,000 horsepower and a top speed of more than 60 knots.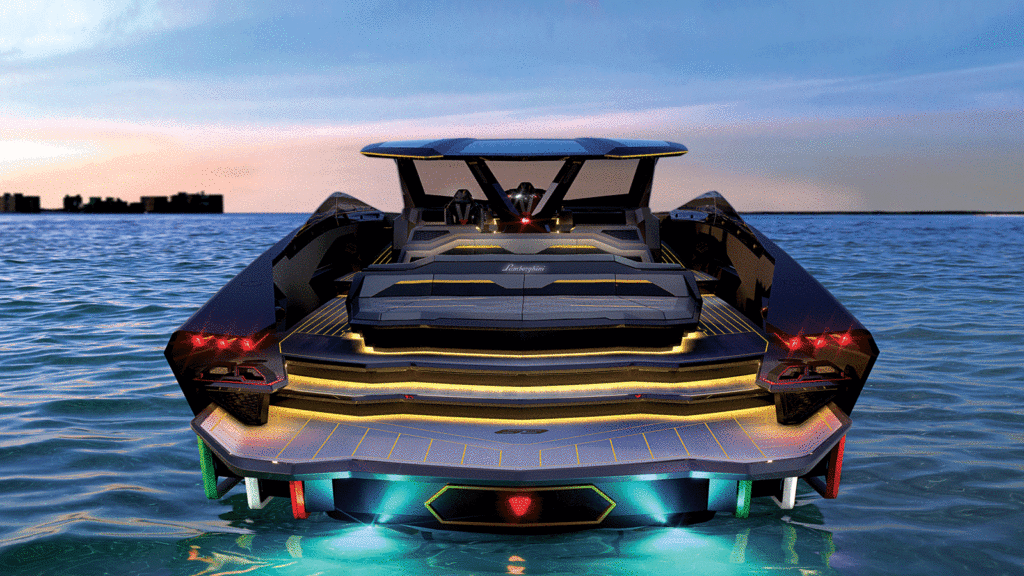 The exterior design is characterized by a super sportive silhouette, with a cutting-edge but thoroughly nautical appearance. Fully customizable in colors and materials, the Tecnomar for Lamborghini 63 is available in a number of external color options.
The interiors of Tecnomar for Lamborghini 63 are the result of high-tech design based on super-performing materials for weight and function – perfectly married with the best Made in Italy heritage.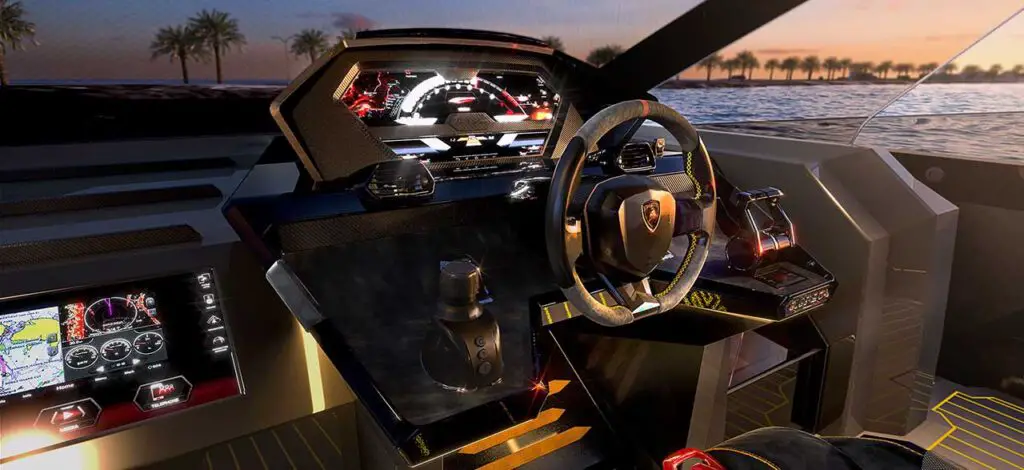 Italian Sea Group founder and chief executive Giovanni Costantino: "Today we present Tecnomar for Lamborghini 63, a motor yacht which will become as futuristic an icon as the car she is inspired by. Selected owners around the world will own not only the fastest Tecnomar motor yacht in the fleet, but a Tecnomar for Lamborghini 63 masterpiece. I'm proud that we have chosen to create this innovative and challenging project with Automobili Lamborghini, which links technology, supreme design, quality and performance."
The super-yacht is priced at 3 million Euros, or approximately $3.4 million. Only 63 examples will be made and will be available starting in 2021.
Images provided by Lamborghini