Discover some of the finest handcrafted goods made in Tuscany

Based in Florence, Italy, L'Anatra d'Oro Boutique Toscana provides convenient online shopping of beautifully handcrafted products of Tucany that evoke timeless emotions.  Genuine Italian leather handbags and accessories, frames, inkwells, candlestiks, tabletop glassware and florentine silverware; olive oil cruets, wine decanters, fine Italian linens, Tuscan Toiletries and so much more.  These finely chosen selections available to you are as charming as the villages they come – and made by artistic Italian craftsman dedicated to their trade of detail and perfection. All products are hand-selected by owner Cristina Marchi as she walks the streets of Florence and villages of Tuscany.
If you're looking for a wedding or anniversary gift, L'Anatra d'Oro Boutique Toscana offers a perfect selection of items to choose from with gift ideas.  Holiday shopping, a new home gift or even something for yourself – a unique product from Florence and Tuscany is sure to make the recipient smile.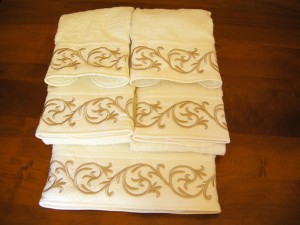 ---
Visit their website at: L'Anatra d'Oro Boutique Toscana