Create a healthy lifestyle… not just a temporary weight fix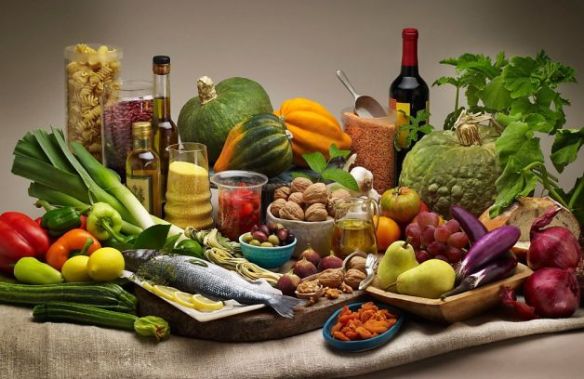 The month of May is usually the time we decide to start getting into shape for the summer. However, we should be more concerned with our overall long-term well-being and health… not just looking good in our bathing suits and short sleeves.
Fad diets spike in popularity this time of year as we look for a quick way to lose weight. Nutritional experts say, many of these quick diet methods can be very unhealthy for you. Simply changing your eating habits is the first step in living a healthy life.
Health experts continue to praise eating a Mediterranean meal plan. Harvard Health Publications notes that following doing so can ward off heart attack, stroke, and premature death, in addition to reducing your risk of developing Alzheimer's disease, diabetes, and various types of cancer.
Unlike fad diets, the Mediterranean diet is not a temporary fix: it is a lifestyle change. Not only is the Mediterranean way of eating linked to good health, it also tastes great. Primarily based on whole grains, legumes, vegetables, fresh fish, fresh fruit, olive oil and nuts, the Mediterranean diet has been praised by health officials as a diet rich in the nutrients that we all need.
May is a wonderful time to get started into the Mediterranean diet routine. With the weather getting warmer… try planting a garden to enhance your enjoyment of fruits and vegetables. The Mediterranean diet food pyramid is loaded with the perfect foods to enjoy in the warmer weather months, while dining al fresco with friends and family over a glass of wine… another benefit of the Mediterranean diet.
It's really quite easy to follow eating this way, unlike many other "diets". You don't have to count calories and it will help you meet your recommended daily amounts of key vitamins and minerals.
If you stick to it, you'll lose the weight faster than you think and be healthier on the inside as well as what others see on the outside – and overall much happier year-round.