International Women's Day – Honoring womanhood and female friendships with mimosa flowers and special recipes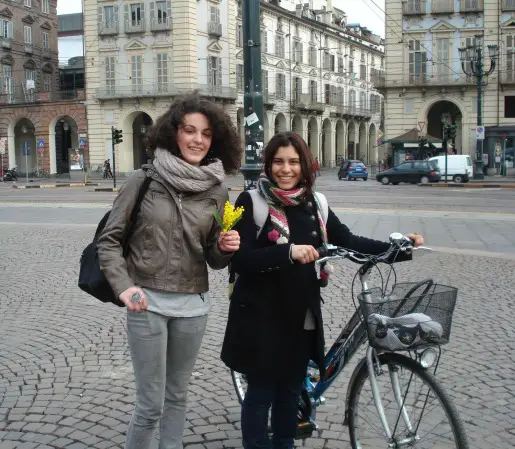 March 8th – the International Women's Day or La Festa Della Donna, as its called in Italy – is a sort of BFF day honoring womanhood and female friendships.
While it isn't celebrated to the same extent here in the States, it's certainly a great day to be a woman traveling in Italy!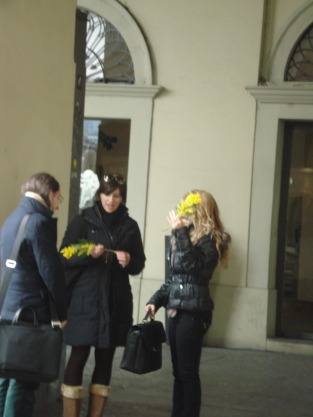 Every man you pass will smile and greet you with a warm, "Auguri!" (Have a great celebration) There's a sense of festivity all about, and you'll spot clusters of female friends lingering over espresso, meeting for long lunches and gathering in groups for a celebratory night out. Since mimosas bloom in central Italy in March, they are the holiday's honorary flower and everywhere women carry little bouquets of these tiny yellow flowers, which are sold or given away by shopkeepers, waiters, and even the corner newspaper seller.
Interestingly, although it's an important day in Italy, Festa della Donna, actually has its roots in two events that occurred outside Italy. One event was the formation of the first women's union in the USA which was sparked after a strike by garment workers on March 8, 1857 in NYC.
Then, sixty years later, Russian women led a strike asking for "bread and peace" during the Russian Revolution. In 1945, the Union of Italian Women declared that this special date, March 8, should be set aside to celebrate womanhood across the country. Festa delle Donne had been celebrated on different dates in different cities of Italy. But in 1946, they officially settled on March 8th.
Chefs and home cooks throughout Italy have created dishes to be eaten on Festa della Donna that mimic the mimosa flower's pretty color and shape. Here are two of my favorites, which I discovered while researching my books Dolci and Pasta Modern. Start with a delicious pasta dish that looks like a cluster of mimosa flowers, then end with a lovely mimosa-like layer cake – the unofficial dessert of this holiday.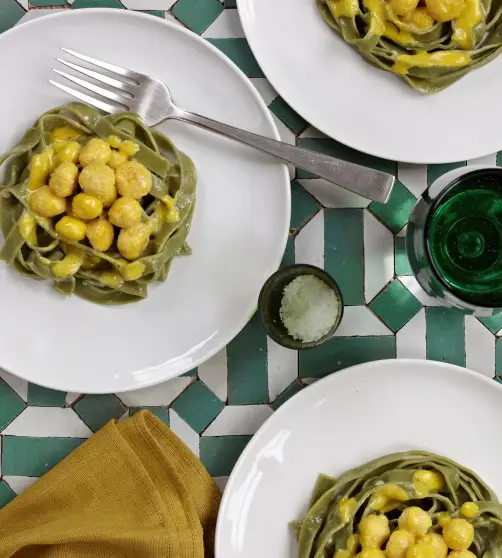 Tagliatelle Mimosa
Serves 4
Tiny, deliciously saffron scented fish meatballs served over spinach pasta looks like a pretty bouquet of mimosas.
1/2 pound codfish
Garlic, several cloves
2 to 3 slices white bread, crusts removed
6 to 8 heaping tablespoons grated Parmesan cheese
1 egg
1 envelope saffron powder or a few strands saffron
Salt and black pepper
2 tablespoons olive oil
2 tablespoons butter
1/3 cup brandy
1/2 cup heavy cream
1 pound spinach tagliatelle or other long spinach pasta
Grind the raw codfish in a food processor until smooth. Pulse in 1 clove of minced garlic, the bread, Parmesan, egg, saffron, and salt and pepper to taste.  Form into marble-sized balls.
Heat the oil and butter in a skillet with 2 whole cloves of garlic until the garlic is golden and fragrant. Discard the garlic, add the fish balls and cook for 2 minutes, shaking the pan to rotate the balls. Add the brandy and cook for a few seconds to burn off the alcohol, then stir in the cream, and season with salt and pepper and add more brandy, if you like. Meanwhile, cook the pasta in salted boiling water until al dente, drain and serve topped with the sauce with the fish balls on top.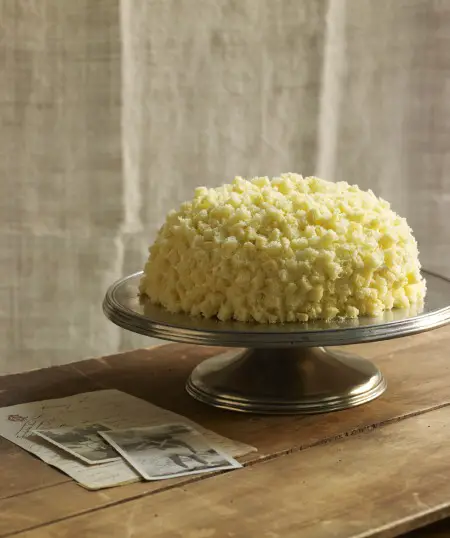 BFF Cake Torta Mimosa
Serves 10
A super moist cake filled and covered with creamy custardy. The cake keeps fresh for days  in the fridge and actually improves with time. It's a perfect make-ahead treat and even freezes wonderfully.
For the cake:
Butter and flour for the pan
4 large eggs
1 cup plus 2 tablespoons granulated sugar
8 large yolks
7 ounces, a generous 1 1/3 cups, cake flour
1/4 cup potato or corn starch
For the filling:
1 1/4 cups whole milk
2 1/4 cups heavy cream, divided
1 tablespoon vanilla extract
8 large egg yolks
1 1/4 cups granulated sugar, divided
2 ounces, about 1/3 cup plus 1 tablespoon, all-purpose flour
1/4 cup sweet citrus liqueur such as Cointreau or limoncello
For the cake:
Preheat the oven to 350 degrees. Lightly butter and flour two 8 1/2-inch spring form cake pan.
Combine the eggs and sugar in a standing mixer and beat on high for 10-15 minutes, until the mixture quadruples in volume. Then add the yolks and beat on high for another 5 minutes. The mixture should be thick enough to write with.
Sift the flour and potato starch onto the mixture. Gently, using a spatula, fold in the flour from the bottom up. Pour the batter into the prepared pans. Bake for about 30 minutes, until a light golden. Cool to room temperature.
For the filling:
Put the milk, 1 1/4 cups of the heavy cream and vanilla into a saucepan and heat over medium heat until it just begins to bubble at the edges. Remove from the heat.
In a bowl, beat the yolks and 1 cup of the sugar with an electric hand mixer until light yellow. Beat in the flour, a little at a time, until smooth.
Add the yolk-flour mixture into the saucepan and heat, stirring constantly, until the mixture thickens, about 4 minutes.
Pour the mixture into a bowl, cover with plastic wrap, and refrigerate until very cold, at least 4 hours.
When you are ready to assemble the cake, beat the remaining cup of heavy cream until whipped and fold into the pastry cream.
Put the remaining 1/4 cup of sugar and 1/2 cup water into a small saucepan and bring to a boil. Remove from the heat and stir in the liqueur.  Allow to cool and reserve to moisten the cake layers.
To assemble:
Slice off the top and sides of the two cakes to remove the cooked parts. Next carefully slice each cake in half lengthwise to get 2 layers per cake, for a total of 4 layers. Cut one layer into cubes. Reserve the cubes.
Put the layer with the golden bottom onto a serving plate. Moisten with 1/3 of the liqueur syrup and then spread with 1/3 of the filling.  Repeat with the next 2 layers, spreading the filling on the top and sides of the cake. Press the reserved cubes onto the top and sides of the cake. Refrigerate until ready to serve.
---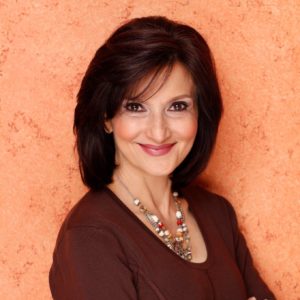 Written and contributed by Francine Segan
For more info on Francine's books, talks and cooking classes visit her website at: www.FrancineSegan.com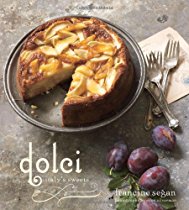 Purchase Francine's book, DOLCI: Italy's Sweets