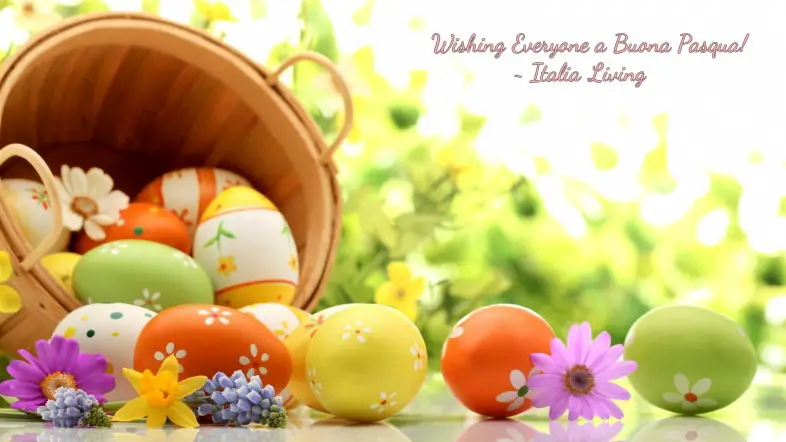 In Italy, America and elsewhere around the world, there is perhaps no more delightful season than spring. As the land thaws and the gentle warmth of the sun coaxes the wondrous colors and blooms from the earth. It is the awakening of a new season of rebirth, from the ground, to our tables, and within ourselves. We feel energized again after long months of hearty winter foods, and ready for the arrival of fresh spring vegetables and seasonal cooking. A foodies dream!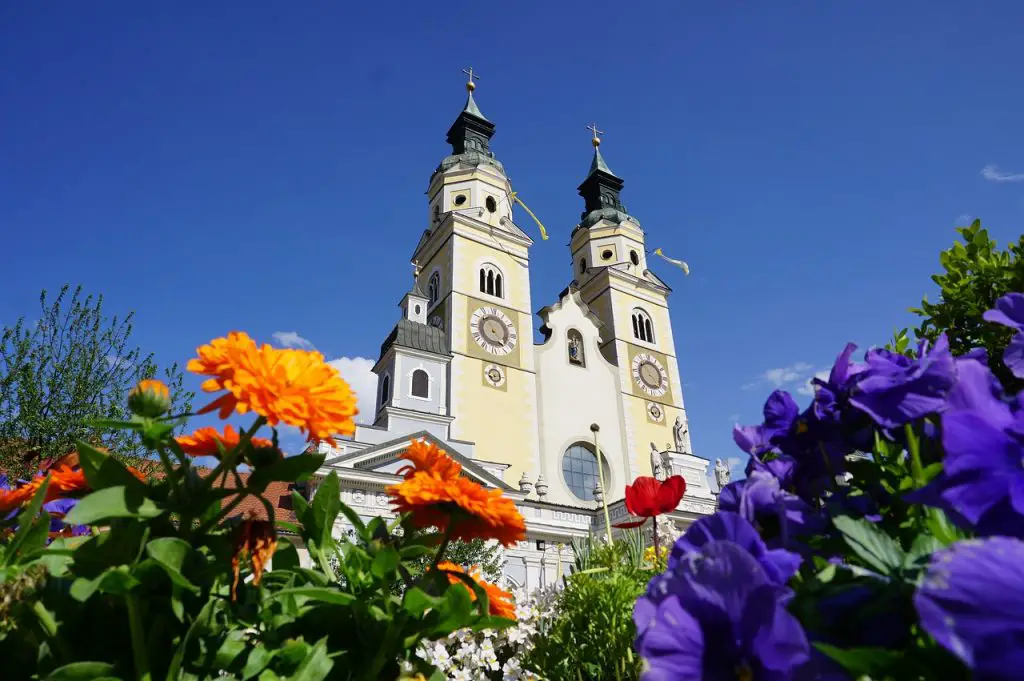 One needs to see the colors of spring to feel energized and give a boost to the body, mind, and spirit. Easter is a celebration of spring, rebirth, and the end of winter – a time for peace, hope, and joy – eating good food, sharing the holiday with family and friends, admiring the wondrous colors of the blooming flowers, and enjoying the new warmth of the longer days.
Easter or Pasqua is the second most important Italian holiday after Christmas, and covers a long weekend in Italy. The additional Italian observance of Pasquetta (Little Easter or Easter Monday) which according to tradition, you are free to celebrate as you wish. Often young people during this holiday tend to stay at a friend's country home or spend a long weekend in another city with no parents at all. In fact, a famous Italian saying for this time of year is: "Natale con i tuoi, a Pasqua con chi vuoi." (At Christmas with your parents, at Easter with whomever you want.)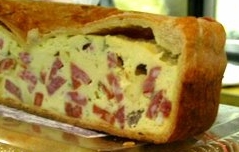 As with any Italian celebration, certain foods play an important part of tradition in the festivities. Many associate this time of year with a favorite seasonal Italian dish, Easter Pie. Easter Pie has many different names, such as pizza chiena, pizza gain, pizza rustica, or meat pie – and has even more recipes than you can imagine. For those of you that have not experienced this magnificent creation, it is a quiche-like, savory pie, filled with eggs, cheese, meat, and a variety of other possibilities.
There's also Italian Easter Sweet Bread, and these great recipes from Laura Vitale and Simply Signorina.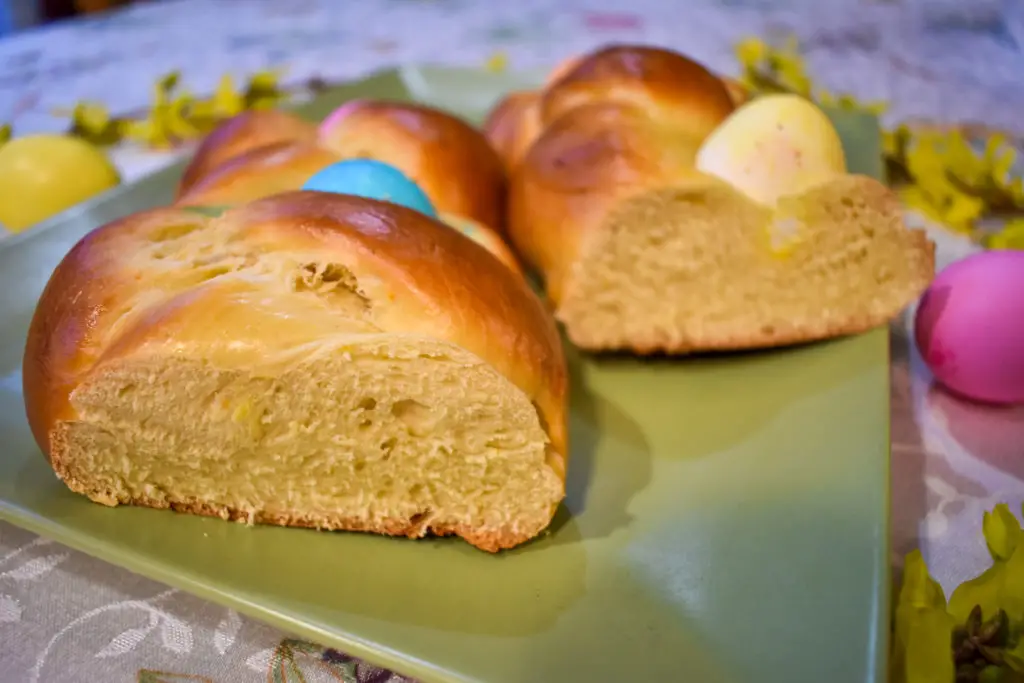 Rosella Rago also offers a wide collection of Italian Easter recipes.
Cooking in Italy is based on the use of simple, fresh, flavorful ingredients; Italians hardly ever buy out-of-season vegetables and neither should Americans when cooking – and nothing showcases springtime on a plate like pasta primavera!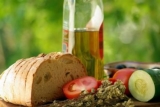 And if you haven't done so already, consider the benefits of incorporating a Mediterranean diet into your life. Springtime is a wonderful season to easily do so, as Mediterranean cuisine flourishes and it's benefits enhanced by the arrival of wonderful spring vegetables.
Experiencing Easter in Italy can bring a new meaning of the celebration to your life. While Easter week is the official start of "high" season in Italy, many Italians take the opportunity to get out of town, heading to the countryside, the sea, or the mountains. This leaves the cities full of tourists, but still a memorable time to visit Rome and the Vatican – especially starting on Good Friday when many people gather in Saint Peter's Basilica to listen to the Pope's mass at 5 pm.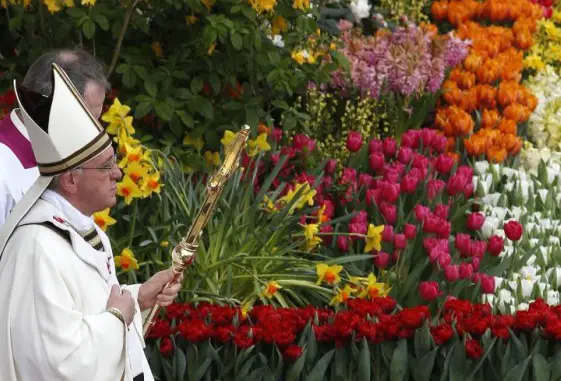 Be sure to plan ahead of time, as most major museums and sights will be open on Easter Sunday and Monday, many shops and restaurants will be closed.
Easter is a great time to experience the culture of Italy, including not only some of its food traditions, but its religious traditions as well. You don't have to be Catholic to enjoy the spectacle of a procession winding through a small town, with a lively festival of local foods and music to follow.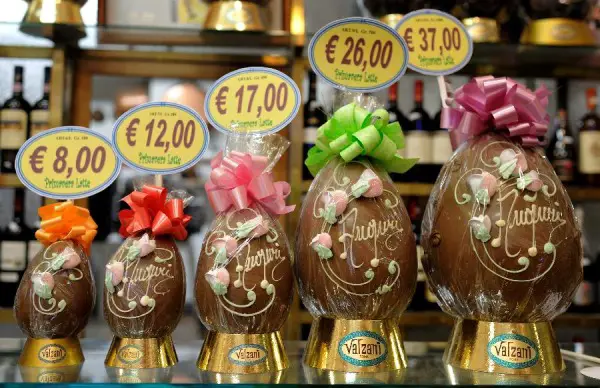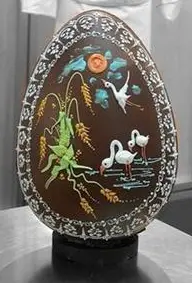 While you likely won't find many colored hard-boiled eggs, chocolate bunnies or marshmallow chicks… you will find large chocolate made eggs beautifully decorated.
Children find these a special holiday delight, with possibly more smaller chocolate treats to be found tucked inside; while adults may receive one with an extra special surprise hidden inside. These eggs are handmade by artisans of chocolate, who offer the service of inserting a special gift supplied by the purchaser. Car keys, engagement rings, and watches are some of the high–end gifts that have been tucked into Italian chocolate eggs in Italy.
The Easter dinner is usually a sumptuous feast arranged with special delicacies. The most important dish is Agnellino, roasted baby lamb, and eggs are featured prominently in the day's various dishes.
However you celebrate, or wherever you may celebrate…
Buona Pasqua!  Felice Primavera!