HGTV contractor and designer is an honoree at (((ECHO))) 10th Year Anniversary Gala October 13, 2017 in NJ
HGTV Home Builder, Interior Designer & Renovation Specialist, Eric Eremita, is a proud Italian-American and all around great guy.
(((ECHO))) is the Emergency Children's Help Organization. Their mission is to help children who lack the necessary resources to receive proper medical assistance or who may be battling a living emergency.
If you can not attend the gala event at Addison Park in Aberdeen, New Jersey – donations always being gratefully accepted.
For more info and to learn about this important organization, visit:  www.echoorganization.org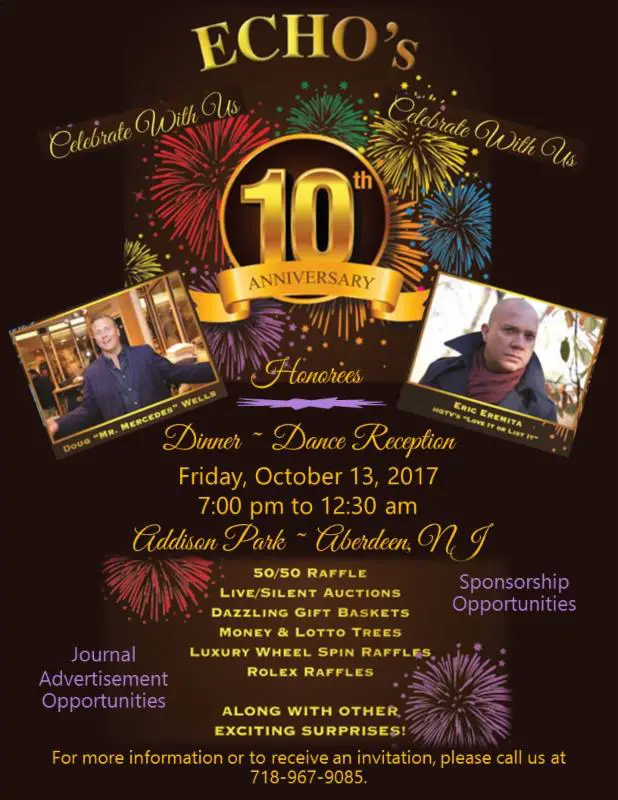 ---
Follow ERIC EREMITA on Instagram, Facebook and Twitter @ericeremita
For Management & PR Contact:
LIZZIE GRUBMAN
Public Relations & Management
(212)966-5000 Lizzie@GrubmanPR.com
For Inquiries, Appearances & Home/Trade Shows Contact:
JACLYN TACORONTE
JMT Media
(718)987-0310
jaclyn@jmtmedia.nyc
---
Read our Celebrity Spotlight interview with Eric here