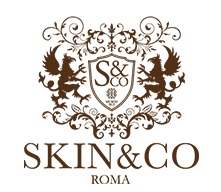 SKIN&CO has a following of long time repeat customers…and it's easy to see why.  Their truffle therapy and skin care products are being recognized with top beauty awards all over the world.
In addition, it's not just the products that are exceptional…the history, story and people involved in the company are as well. For example, each year the Manhattan Award Program identifies companies that they believe have achieved exceptional marketing success. These companies help make the Manhattan area a great place to live, work and play. This year they have selected SKIN&CO for the Best Of Manhattan Award 2015.
They recently launched a new re-designed website to showcase the brand and products: www.skinandcoroma.com
Don't miss SKIN&CO on HSN Thursday, October 29th at 8PM ET for an Exclusive Launch with the World's Best Selling Truffle Serum from SKIN&CO and a new product launch!