$1000 Grand Prize, among many others valued at $80 each – Courtesy of SKIN&CO ROMA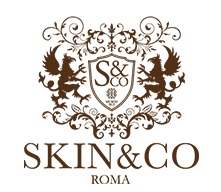 Offering an exceptionally unique collection of made in Italy skin care products, SKIN&CO ROMA is a leading brand of Italian luxury. Over the years they have pushed the envelope of time tested botanicals infused with modern science, bringing paraben and cruelty free skincare to consumers since 1952.
SKIN&CO ROMA continues to evolve, selecting the finest ingredients, sourcing the most exclusive active ingredients, combined with ingenious delivery systems and natural recipes. They make women…and men, feel their best, delivering innovative Italian products globally at an accessible price. Luxury doesn't always mean expensive.
Enter the Italia Living Summer Beauty Giveaway for a chance to win $1000 in SKIN&CO ROMA products, or 1 Truffle Therapy Serum. Contest ends 08/15/2014. Must be 21 years of age to enter.
Grand Prize is $1000 in SKIN&CO ROMA products of your choice, and there will be 10 prizes of the Truffle Therapy Serum valued at $80 each.
Enter now, good luck!