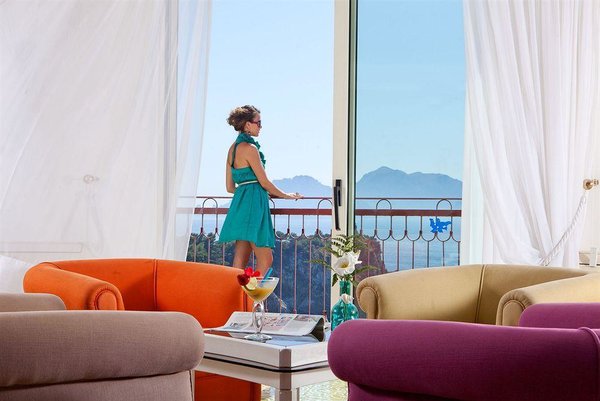 Not always is the fame of a resort directly proportional to its beauty.
There are surprising places that visitors come to discover by accident, by mistake or by closing the guide, wondering why they had not heard of them before.
And that's the case of Massa Lubrense, just few miles away from the most famous Sorrento, in the south of Italy.
And yet some of the most evocative paths of the Sorrento peninsula start right from Massa Lubrense. These tracks are the same ones walked through by American and English travelers in the XIX Century during their Grand Tour along Europe.
Sant'Agata dei Due Golfi and Ieranto Bay are no doubt two of the most spectacular itineraries.
The picturesque bay is part of the Marine Protected Area of Punta Campanella. Legend has it that right here lived the tempting sirens described by Homer in Ulysses' journey.
Some people say they still could hear their song among the waves.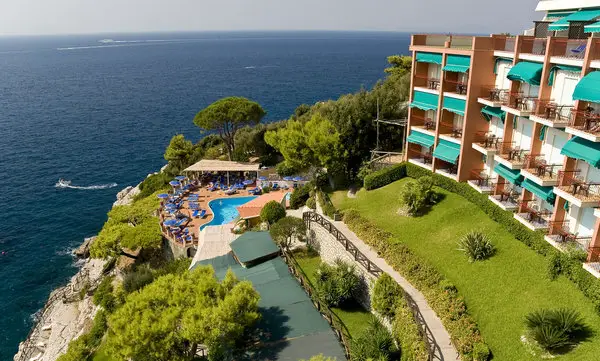 Right in this spectacular stretch of coast rises Delfino Hotel, on a cliff overlooking the Gulf of Naples and Capri island. From here, guests can join organized groups or customized tours to visit the most stunning routes of the coast.
Further information:
Via Nastro D'Oro, 2
80061 Massa Lubrense – Penisola Sorrentina, Naples – Italy
Tel. +39.081.8789261
info@hoteldelfino.com
---
By guest contributing writer, Beatrice Rinaldi. Beatrice is an SEO & Content Strategist and writes about travel for QNT Hospitality.