Location is in a meticulously renovated and restored XVII-century palazzo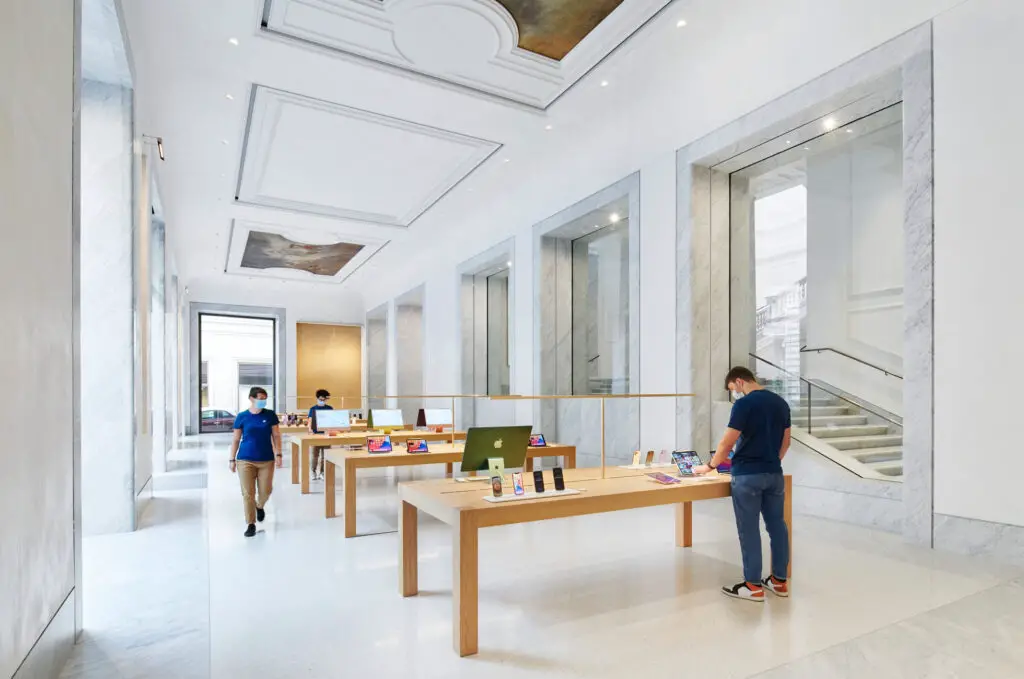 The new Apple store in Rome opened May 27th, and is said to be the largest of all the 118 stores in Europe – paying homage to the Italian capital's rich history of art.
Created in collaboration with Foster + Partners, the store is housed inside the iconic Palazzo Marignoli on Via del Corso, which was renovated to perfection as part of the project. It is centered around a lush courtyard decorated with native camphor trees and incorporates several natural elements.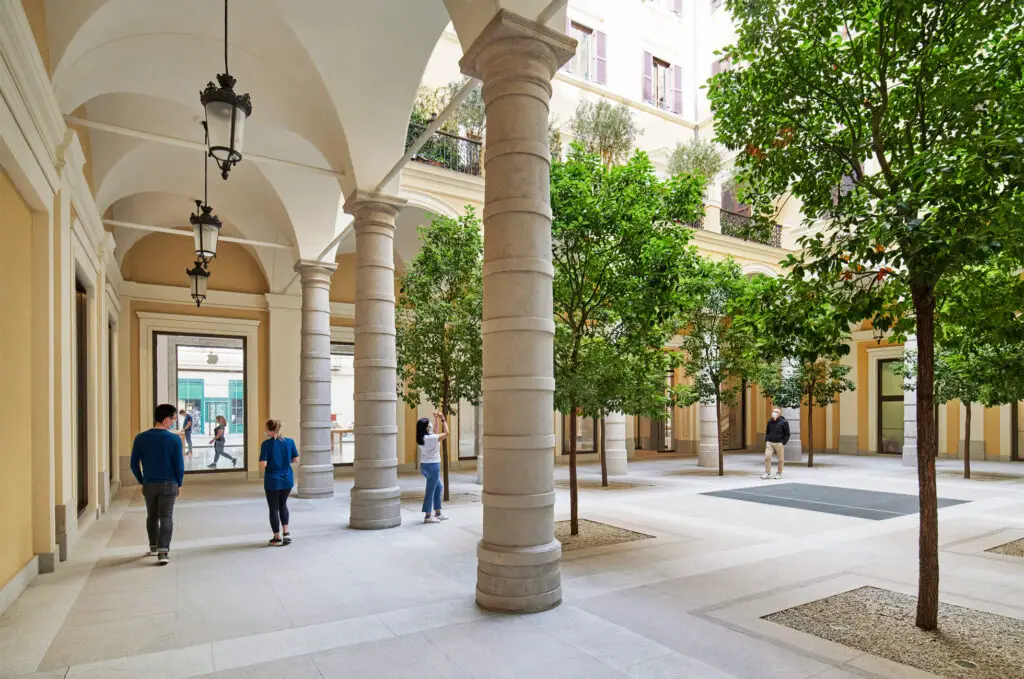 On the first floor, you will find an exterior landscaped terrace filled with jasmine vines and olive trees, a massive staircase dating back to 1888, and original detailing of locally sourced Carrara marble as part of the décor. It also features large glass windows that face del Corso, allowing light to flow inside freely.
The upper floor boasts the ballroom of the marquis's palazzo, which will host 'Today at Apple' sessions. It also features a dedicated space for Apple support and the Genius Bar with a restored geometrically patterned hand-painted ceiling.
Commenting on it, Deirdre O'Brien, Apple's senior vice president of Retail + People reporting to CEO Tim Cook, said, "We can't wait to begin a new chapter in Rome with the opening of Apple Via del Corso,' She further added, 'The new store represents a celebration of the unique history and art of Roman culture, and we hope to inspire creativity among the local community with our made in Rome program and future Today at Apple sessions."
Adding to it, Luis Matania, partner at Foster + Partners, said, "The idea was to celebrate different aspects and various areas of the history of the building. You have this juxtaposition of all these various areas in the building's history, through to now, the 21st century."
More info visit: Apple Via del Corso