(ANSA) – Rome, December 29, 2009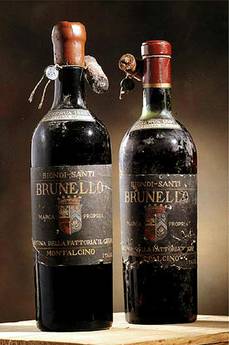 The agriculture ministry will continue to be responsible for guaranteeing the authenticity of the prized Italian wine Brunello di Montalcino at least until June 30 of next year, Italian Agriculture Minister Luca Zaia said on Tuesday.
"We decided to extend our controls on Brunello for a further six months to ensure the flow of exports to the United States," Zaia explained.
The ministry took over responsibility for certifying Brunello after the US threatened to block imports of the wine because some producers were apparently blending in theirs grapes other than Sangiovese grown inside of Montalcino in Tuscany.
This meant that the wine would not qualify for the official Brunello DOCG designation, established by the consortium of Brunello producers, and could represent a case of fraud.
In order to appease American authorities, Italy last year stripped the Brunello consortium of its power to certify the authenticity of the wine, a task which was passed to the agriculture ministry's department of inspectors.
Italy also introduced a certificate of label approval (COLA) which states that the product's vintage and brand meet the requirements for Brunello di Montalcino DOCG denomination and respects all standards for sale in Italy.
Although it no longer has the authority to certify the wine's authenticity, the Brunello producers' consortium can change the requirements for the wine's DOCG denomination should it decide to officially recognise that Sangiovese grapes other than those grown in Montalcino can be used.
Brunello di Montalcino is perhaps Italy's finest wine and certainly among the best in the world.
Its popularity has been rising steadily in the US which, despite a weak dollar, consumes 25% of the Brunello on the market and some 45% of all quality wine produced in Tuscany, the so-called 'Super Tuscans'.