Window dressings have long been used to create a stylish impact and to add visual appeal to rooms in houses. There are various types of window treatments available in the market to suit every taste, from casual and chic designs to more flamboyant and eccentric ones.
Bespoke window dressings can transform a drab, uninspiring room into a vibrant and inviting space, especially when chosen as part of a wider color palette or decoration theme. Common examples of window dressings include drapes, curtains, and blinds, shades and shutters. Any of these can be customized to blend with the rest of the room's décor.
Features of Tuscan home décor
The Tuscan style of decorating was borrowed and adapted from designs prominent in the Tuscany area of Italy. This unique style effortlessly combines elegance and simplicity by focusing on a minimalistic approach to decorating any space in the home. It owes its popularity to its basic characteristics and features, most of which can be modified to suit any room in the household.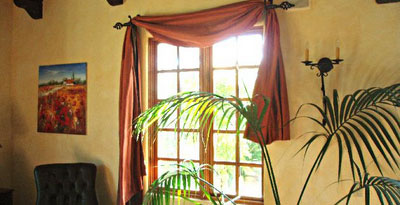 Some features of Tuscan window dressings include:
• Warm earthy tones. These draw inspiration from the Tuscany landscape and include a mixture of gold accents, tans and browns interspersed with red ochre, pale yellows and greens to add a pop of color.
• Wrought-iron accessories. To complete the Tuscan look, drapes or curtains can be prominently displayed by being hung on elaborate decorative bars.
• Rustic style. This characteristic feature of Tuscan designs can be created using wooden shutters on the windows. Alternatively, weathered wooden flowerboxes can be used to hang flowers just outside the windows.
Different window treatments for an Italian or Tuscan design
Tuscan or Italian inspired window treatments are often light and airy, relying heavily on muted tones and simple designs to carry the day.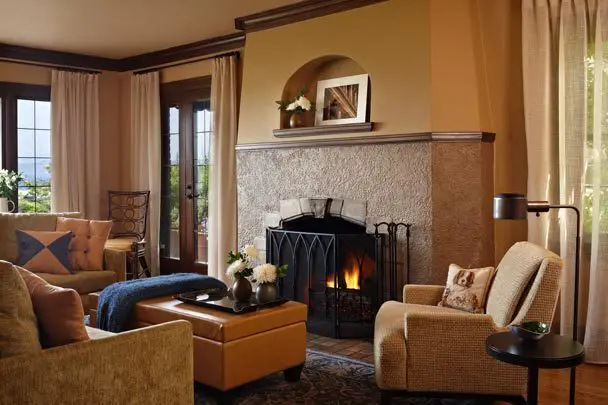 Curtains
Tuscan style curtains are normally fashioned from light fabrics, such as cotton, linen or organza. Lace or crotchet panels often embroider the edges of such curtains. Homeowners should opt for semi-sheer curtains that allow in light while still protecting their privacy.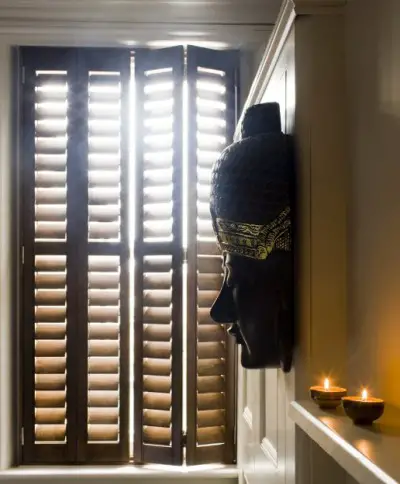 Shutters
As part of the Tuscan design, great looking shutters can be used both inside and outside the windows. Apart from keeping out bad weather and letting in fresh air, shutters can be used to add texture and color to a room. They should ideally be painted in browns, warm greens or muted shades of red.
Blinds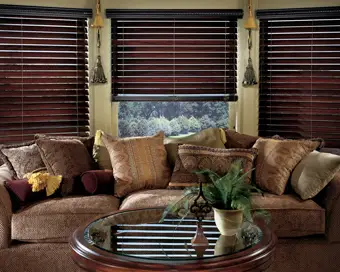 Although blinds rarely feature in traditional Tuscan interior décor, their contemporary designs can be useful in many homes. Those who opt to incorporate them should go for wooden blinds with large slats. Honey, amber or golden colored wood would fit in well with the Tuscan theme.
Flowerpots and boxes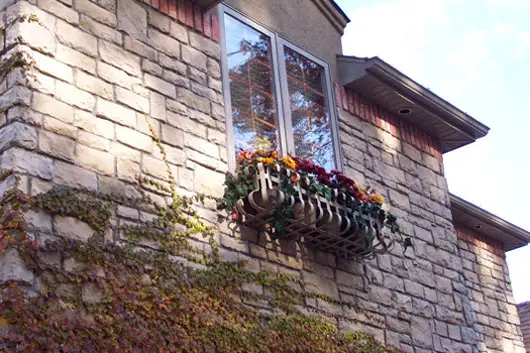 Tuscan style windows would be incomplete without a big pot of brightly colored flowers. Terracotta flowerpots can be anchored outside the windows using intricately designed wire baskets or metal rings to secure them.
While Tuscan window dressing styles are versatile enough to be incorporated into any chosen area, homeowners should allow their personal tastes and the room's formality to influence their choice of window treatment designs.
---
By Aimee Claire
Aimee is an enthusiastic, well-educated freelance writer with big ideas for the future. She is fascinated with exploring new countries and experiencing their culture.