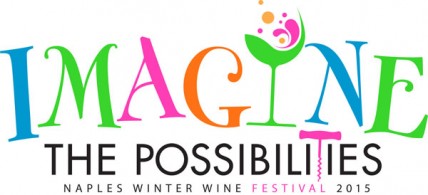 Fleeing the cold for sunny Florida after the holidays? A great way to celebrate the warmth with good cheer and charity, is with tickets to the world famous Naples Winter Wine Festival.
The Festival will take place January 23-25, 2015, in Naples, Florida. It is consistently ranked one of the most prestigious charity wine auctions in the world. This fabulous festival brings together world-renowned vintners and chefs with wine enthusiasts and philanthropists for a three-day festival that raises millions of dollars for children in need. To date, the festival has raised over $123 million, providing crucial financial support to more than 40 nonprofit organizations and benefiting the lives of over 200,000 children.
This year the Festival Theme is "Imagine the Possibilities" which will feature famous wine maker's and chef's from all parts of the world, not to mention wonderful benefactors to the NCEF (Naples Children Education Fund).
More than 40 vintners from around the world, including renowned vintner Marchese Piero Antinori, one of the most historic and prestigious names in Italian winemaking, who has been selected as the event's Honored Vintner.
Speaking of his selection, as someone who has 'significantly contributed to the Naples Winter Wine Festival', Antinori said he is 'excited and thrilled'. 'It's the first time that an Italian producer has received such an honor at the Naples Winter Wine Festival, and I consider it a great tribute to all wines and vintners of my country,' he said.
Each year, one vintner, who has significantly contributed to the Naples Winter Wine Festival, is asked to represent his/her fellow vintners. Marchesi Antinori, which dates back to the 14th century and now boasts 27 generations of wine producers, is famous for three of the world's most iconic wines: Tignanello, Solaia, and Guado al Tasso. Regarded as a pioneer and innovator, Marchese Piero Antinori has almost single-handedly changed the way wine is produced in Italy, having been credited with propelling the Super Tuscan wines to the forefront of Italian winemaking. 2015 will mark his fifth appearance at the Naples Winter Wine Festival.
In addition to Marchese Antinori, this year's event will feature some of the most talented and respected vintners from three dozen wineries in 15 global wine-producing regions, seven countries, and four continents, in the northern and southern hemispheres. These top vintners have created some of the most sought-after and collectable wines in the world. They are regularly recognized for their contributions by wine enthusiasts across the globe.
Guests at the Naples Winter Wine Festival will savor incomparable cuisine and taste award-winning, cult classic wines. They will also have the opportunity to bid on exceptional wines, unforgettable dining experiences, and custom travel packages.
Weekend packages start at $8,500 per couple for festival tickets, with a $20,000 premier package that includes reserved seating for a party of four at the same vintner dinner and under the tent.
For more information about the Naples Winter Wine Festival, please visit www.napleswinefestival.com or call 888-837-4919.