January 17th around the world – in New York City at the International Culinary Center
For the sixth year in a row the International Day of Italian Cuisines comes back. January 17, 2013 will be a day of celebration around the world of authentic and quality Italian cuisine.
The International Culinary Center and itchefs-GVCI are proud to host the 2013 International Day of Italian Cuisines, an annual event dedicated to preserving the authenticity and quality of Italian cuisines worldwide.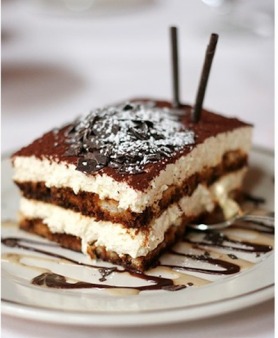 The IDIC 2013 official dish is Tiramisù, undoubtedly the most widely known dolce italiano in the world and for this very reason, one of the most imitated. Tiramisù could well be the symbol of the unhindered spread of Italian cuisine in the world over the last 30 years. It has been described as heaven in your mouth, but certainly, to help make it famous the relative easiness of its preparation has contributed. The by now traditional global ola of Tiramisù will be once again headed by hundreds of GVCI associates from more than 40 countries but any Italian Food lover or any lover of good food can be a part of this unique event. Joining the celebration is easy: just, fill in this form and prepare Tiramisù on January 17, 2013 according to the authentic recipe.
The event will take place in New York City at the International Culinary Center – School of Italian Studies with a day of great events that has been planned for the occasion: it will include a Press Conference and Live Connection with Italy where another event will take place simultaneously. There will be a demonstration by Guest Master Chef from Italy Giancarlo Perbellini who will reveal the secrets of making the most beloved desert in the world! Featured will also be  a segment on wine pairing: Which are the best wines to go with our chosen dolce? And last but not least, join the celebration of Tony May´s  50 Year Anniversary in the USA.
The day will end with the IDIC 2013 Launching Gala Dinner at the Four Seasons NYC that will be prepared by Guest Master Chef Tonino Verro (La Contea Ristorante: Neive, Region of Piemonte). A true privilege. During the Dinner the Grana Padano Italian Cuisine Worldwide Awards will be presented to the winners (yet to be disclosed) that will fly from all over the world to receive the Award.
For more info visit: International Day of Italian Cuisines NYC
For more info on events around the world visit: www.itchefs-gvci.com
If you wish to learn more about the International Culinary Centers School of Italian Studies and their culinary study abroad program visit www.internationalculinarycenter.com/italian