Italia Living Fashion Director Valeria Carrano met up once again with Designer Rolando Santana for his New York Fashion Week Runway Show. See what she has to say about this designer and his Fall/Winter 2012 RTW collection.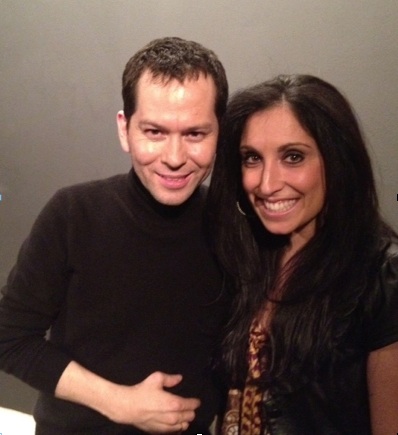 The last time I saw Rolando I was just about to leave for Italy. It was summer 2011 in New York and the sticky July heat engulfed the city like a thick wave smoke. Rolando gave ItaliaLiving.com a sneak peek of his Spring/Summer 2012 collection, inspired by the architecture of Florence, Italy and the Uffizi Gallery.
It is now a cold February night and I am back in New York City, only this time to see his Fall/Winter 2012 collection on the runway for Fashion Week. Eyebeam Studio, the location for his show, is full of vibrant energy. The lights go down, the music comes on and the tall, sleek models begin to take the catwalk. The bright lights from flashing cameras are filling the room as journalists, photographers and New York's elite wait in anticipation to see what styles are hot for next season.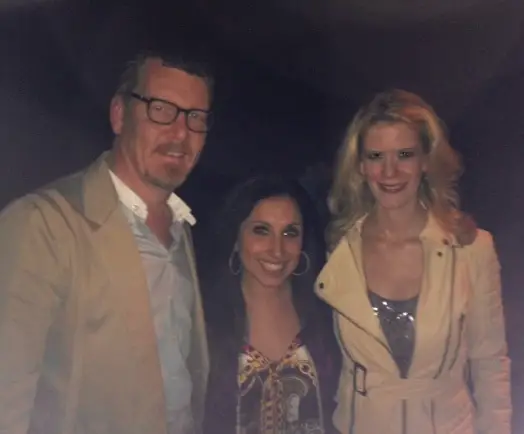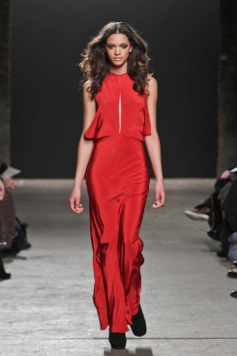 Silks, leathers, shimmer and fur don each model. Stripes, pleats, plunging necklines…lots of zippers and some body hugging jumpsuits. Feathers, shredded necklines and billowy sheers exude an air of sexiness that easily transfers from day to night for city women on the go. The cropped furs, backless dresses and draping layers were some my favorites. Black, gold and red tore through the runway leaving behind the intoxicating feeling that I needed to be wearing his leather skirt, sheer top and fur coat NOW. The show went on without a hitch (except, Rolando explained to me later with a beaming smile, when "one of the zippers broke and the model had to walk the runway with the dress sewn together").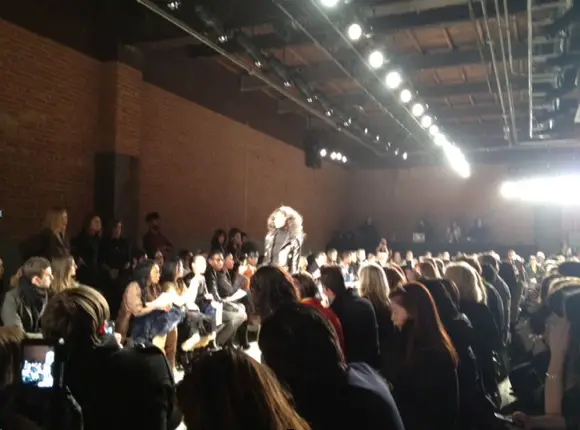 After the show we met up for drinks with Rolando and his entourage at the Americano Hotel to celebrate the success of the show. As more and more people floated in, the cool grey walls of our private room sunk deeper into the background as to not take attention away from the pops of color, sleek black basics, chic fashion and diverse personalities that filled the space. The Jet-Set sipped on champagne and wine while beats from the DJ booth kept the energy going that had begun at Eyebeam and danced over to Americano. The Rolando Santana Fashion Show was the epitome of NYC Fashion week. The worst part of the night? The realization that we will have to wait a year until we can buy the collection.
---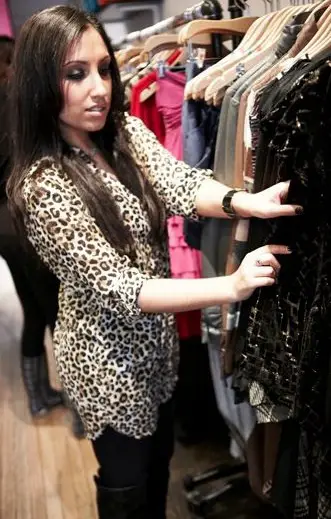 Valeria Carrano is Fashion Director & Contributing Columnist for Italia Living.
To learn more about her, visit our About Us page.