Secrets to Italian luxury at great prices in the Eternal City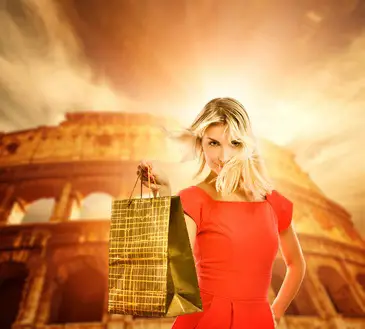 Rome's fashion stores have their biggest sales twice a year during the first week of January and first week of July, so if you find yourself in Rome at this time, have a hunt for a bargain. Stores discount up to 50% and outlets up to 70% – be prepared however for not so lady-like behaviour from the flock of fashionistas descending on the city.
There are a few shops in the centre of Rome that sell the previous seasons fashions among them 'Discount dell'Alta Moda' near Piazza del Popolo. You can pick through the constantly changing racks of womens and mens clothing, with discounts of up to 50% on such labels as Versace, Donna Karan, Armani and Krizia, find it at Via di Gesù e Maria, 16.  Tel: +39 063613796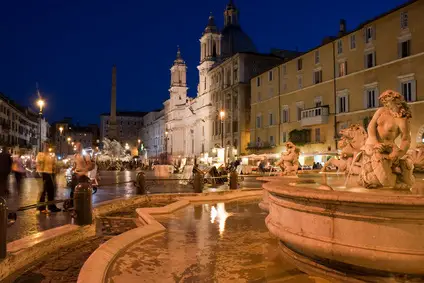 'Antonella e Fabrizio' near Piazza Navona is a huge boutique on Corso Vittorio Emanuele II 247, which sells discounted fashions from Italian labels including Armani.
Finally "Outlet Gente" 246 Via Cola de Rienzo,  Tel (+39) 06 68135000 near the Vatican, offers dramatic discounts on Prada, Miu Miu, Burberry, made in Italy accessories, shoes and bags and has made the pages of the Lonely Planet Guide.
For the whole fashion experience and to spend the money you will surely save at the outlets, why not stay at Villa Laetitia (http://www.villalaetitia.com). I know the name isn't particularly glamourous but the place most certainly is. Owned and furnished by the Fendi family, the villa is a cross between a residence and a hotel. With suites named 'Atelier' –  featuring original sketches by Coco Chanel and Christian Dior; and 'Karl' featuring white furniture in the Vienna style of the 20's, and Karl Lagerfel's designs on the walls.
25 km from central Rome you can find a fabulous shopping village CASTEL ROMANO DESIGNER OUTLET – with outlet shops Dolce & Gabbana, Valentino, Salvatore Ferragamo, La Perla, Zegna Outlet, Etro, CK Jeans, Pinko, Guess, Diesel and The Nike Factory Store, among 100 others. Prices are discounted up to 60% off, and sometimes with sales and special offers. Luckily there are numerous cafes to revive you, the whole place is designed to be like a little city, with a piazza and streets, monumental arches and interesting shop fronts – Find it at: Via Ponte di Piscina Cupa, Castel Romano , Roma, 64 00128  Tel: +39 (0) 65 05 0050 Monday – Thursday 10am – 8pm, Friday – Sunday 10am – 9pm. Directions and further information on the website. www.mcarthurglen.it/castelromano
Love jewels? The Bulgari Outlet on the outskirts of Rome 1052 Via Aurelia; (+39)06-661-7071 sells the luxe label's overstock including diamond jewellery, watches, scarves, sunglasses and even small leather goods and perfumes. The Bulgari building is unmarked, so needs a determined luxury lover to find it. http://www.bulgari.it Interestingly Sotirco Voulgaris began his career as a jeweler in his hometown of Paramythia in Greece, in 1881 he moved to Rome where he became popular with the wealthy for his designs combining Greek and Roman art. The logo is written "BVLGARI" in the classical Latin alphabet where V = U. His original flagship store is in Via dei Condotti, mentioned last month.
The Max Mara factory outlet, carries the fashion house's myriad brands like Max & Co and plus-size line Marina Rinaldi at up to 60% off. Open Tuesday to Saturday 10am – 7.30pm and Monday afternoons only from 3.30 – 7.30pm. Located on the SS148 (strada statale Pontina) Pomezia. Tel: +39 069105673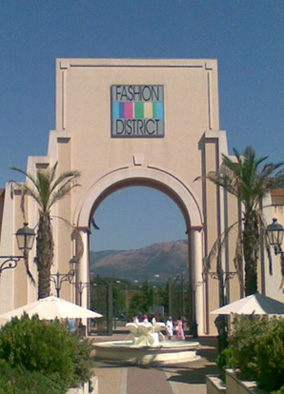 Another 150 boutiques can be found at Valmontone Fashion District, about 40 km out from Rome on the A1 Rome to Naples motorway. Outlets including Cerruti, Basile, Byblos, Luisa Spagnoli and Twin Set. Open Monday to Friday 10am – 8pm and weekends 10am – 9pm. Good news if you don't want to drive, there is a "Fashion Bus" from Rome on the weekends, details on the website.
Buon divertimento!  Alla prossima