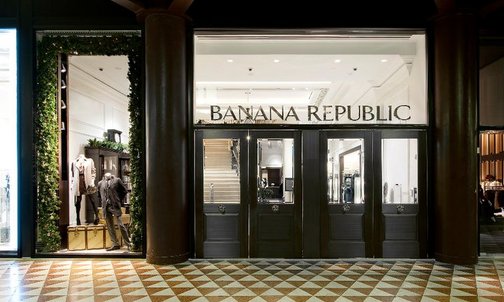 Milan, Italy –
The mecca center of Italian fashion, Milan, has experienced a fashion first.  Banana Republic has opened a flagship store in the heart of Milan.  Banana Republic knows what they're doing and made a smart move.  Not only is there a growing interest in the top fashion cities around the world for their particular style and design of men's modern clothing, but Banana Republic also has focused on European and Italian designed apparel including fine Italian wool suits.
It's estimated that Italians spend three times as much on fashion as in the United States…so is Banana Republic feeling the amoré?
Here are some exclusive pics of their new store and the grand opening celebration.