Florentine company mastering the art of luxury pens and watches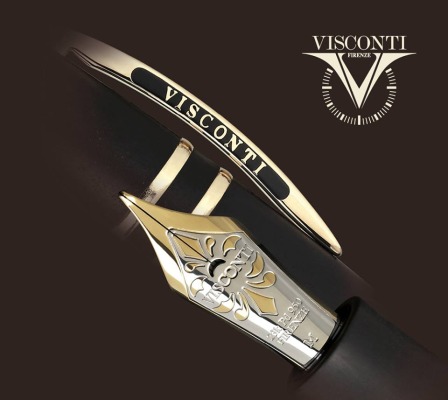 In a digital age of convenience, many people still realize that nothing can replace the thoughtful and personal connection made through one another simply by taking the time to physically write…ink to paper.
Sure any writing utensil would do the job, but pen aficionados, as well those who seek luxury, know that there is no substitute for a finely made writing utensil.
We are very excited to introduce you to our latest Featured Sponsor partner – Visconti.
Founder and Chairman, Mr. Dante Del Vecchio, established the Florentine company Visconti in October 1988.
While Visconti has quickly become a world-wide recognized luxury brand, their most successful market of continued growth has been the USA.
Visconti has been synonymous with writing instruments of extraordinary beauty, history and technological innovation.
Visconti is that finely made writing utensil. Every piece is looked at as a creation of art. If one must carry a pen, doing so with a Visconti signals that you know and have good taste…just as wearing a fine watch. Which brings us to another luxury area Visconti is mastering.
The fairly recent released Visconti watch collections, feature dials flanked by bold swooping bridges that recall the clip design of its signature pen, inspired by the famous Ponte Vecchio bridge. All are Made in Italy and their movements are Swiss-made and of the highest quality.
Visit their website at: www.visconti.it/en/
Like them on Facebook: www.facebook.com/ViscontiFirenze