Visconti pens in the hands of some of the worlds most powerful people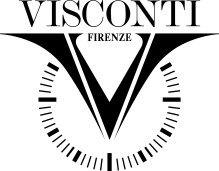 Since their founding, Florence based brand Visconti, has received many international and domestic awards.
Their pride lies also in the fact that they have been chosen as ambassador with the duty to officially represent Italian manufacture's excellence around the world, as well as the most important international organizations.
In 2002, the Italian government chose Visconti to sign the historical treaty resulting from the NATO-Russia summit. In 2005, Visconti was in the first lines to celebrate the European Constitution's foundation with their limited edition fountain pen. Also, the pen used at the 2008 the official G8 summit at L'Aquila was a Visconti!
Recently, Italian and European Premier Matteo Renzi had a very important meeting with Chinese Premier Li Keqiang. Visconti was proud again to be chosen as official pen for the event; a special edition pen was made in very few pieces which were given to Chinese and Italian diplomats who attended the meeting. Visconti was awarded with a special honor mention and official acknowledgement by Alberto Bradanini, Italian Ambassador in China.
The Black Divina roller soon became the personal Italian Premier Renzi's writing instrument; it debuted during his first speech at the European Parliament.
Visconti manufacture is one of the most important "made in Italy" excellences, supplying retailers in the five continents with its precious writing instruments along with its newly introduced haute horlogerie timepieces.
Fore more info visit: www.visconti.it