Inspirations from history are impeccably blended with creativity and modern innovation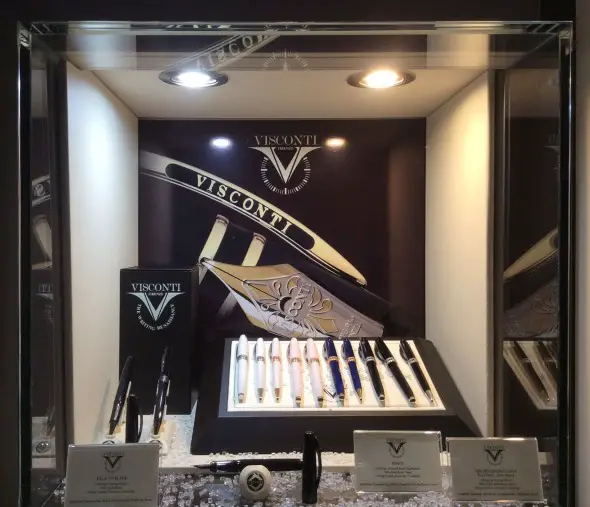 For over 25 years, Visconti pens have been made in Italy and encompass beautiful designs and inspirations from history, combined with modern technology and innovation. Visconti fountain pens, rollerballs and ballpoint fine writing instruments include vast collections of high quality and clearly recognizable style.
Visconti has helped reintroduce celluloid pens with a team of talented artisans whose varied experience and love of fountain pens have renewed the craft of celluloid. Visconti is now the largest celluloid pen factory worldwide and its production has widened to include materials such as ebonite, acrylic, Lucite, bakelite, and ivory.
Always interested in technical solutions, Visconti has brought back the crescent filler, and patented a double reservoir power filler as well as a traveling ink pot – perfect for filling your pen without messy ink spills on clothes or luggage.
Visconti is considered to be one of the most creative companies for fresh designs, technical innovations, and collectible instruments both traditional and contemporary.
For more info and to view their collections, visit: http://www.visconti.it