The Revolucion is built for those with a discerning taste and knowledge of cars – a little money would help too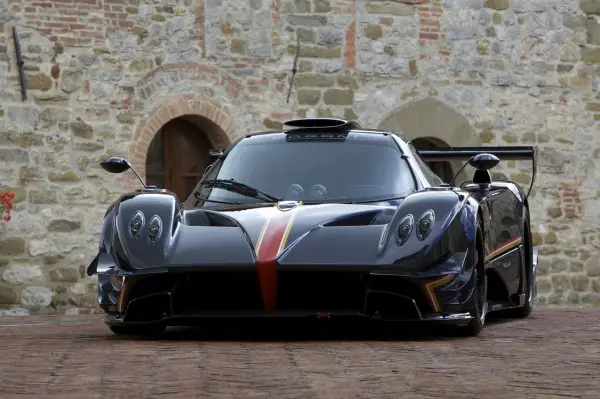 Though not the most well known of sports car brands, Pagani believes in quality and not quantity. Pagani has impressed us again with their latest avatar of Zonda: the Revolucion. At 2358 pounds, this car definitely goes to the feather weight category of sports cars., thanks to its carbon-titanium monocoque chassis.
Its 6.0-liter V12 engine is capable of an amazing 800 horsepower, while its torque is around 538 pound-feet. Its gears are like a dream. There are a total of six-speed sequential transmission and can be shifted through the cogs in just 20 milliseconds. Another great feature is the drag reduction system, which gives better stability by adjusting two downforce settings of the rear wing. According to the condition, you can adjust it yourself or the auto adjust will do it for you.
The current price is 2.2 million Euros or approximately $2.9 million USD excluding taxes. The company released this car at the 9th Pagani Gathering – The Vanishing Point 2013 this May. The traction control on this car has been developed by Bosch and comes with 12 different settings. The Brembo braking system adopts the latest F1-tecnology derived CCMR discs. Due to its reduced weight of up to 15 percent, this CCMR offers lower operating temperature and higher stiffness for extreme track use. This also increases the life of the disc by as much as four times. All this means great breaking power – a must have for any sports car.
Horacio Pagani, the Owner and chief designer of Pagani Automobili and his team have truly brought out a wonderful amalgamation of art and technology. Though Pagani Zonda R was already their fastest car, their hard work and ingenuity has brought out something that manages to surpasses the existing high standards. This car will surely attract the attention of those with a discerning taste and knowledge of cars.