Passione means more to Italians than mere desire or obsession

It can mean fondness, the pursuit of a hobby, the love of a sports team. Whatever the definition, it always stands for interest beyond the merely passing: demonstrating a love so strong that it can barely be contained. Passione can also be inescapably sexy.
That is also why the Montegrappa Passione Collection oozes with sensuality. It is rewarded with a selection of four writing tools, with Sterling Silver trim, in four celluloid hues, ranging from spicy orange and cinnamon to magnetic Mediterranean blue and zebra stripes.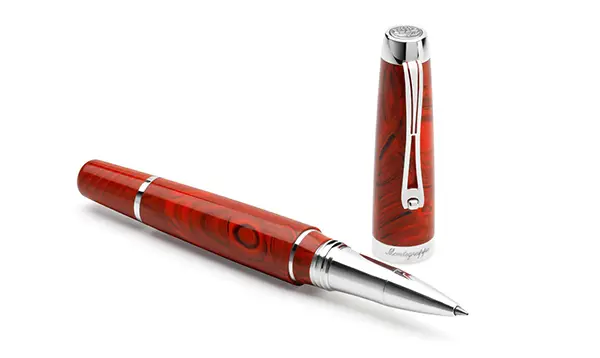 View the complete collection at: www.montegrappa.com/shop/passione-regular-edition/
Please note, the Montegrappa E-Commerce Store is currently active for customers in Italy only. However, you can find a retailer accessible you around the world.
In the U.S. visit: www.kenroindustries.com/Montegrappa.html
---
Since 1912, Montegrappa has been manufacturing high-quality writing instruments in the same historic building in Bassano del Grappa, North East Italy.
Elmo & Montegrappa
Via Ca' Erizzo 43/45 – 36061 Bassano del Grappa (VI) ITALY
Phone: +39 0424 522232 – Fax: +39 0424 523975
Web: www.montegrappa.com – E-mail: contact@montegrappa.com