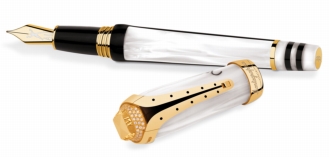 For centuries, Italy and it's people have produced an endless amount of the best the world has to offer – whether it be food, wine, art, architecture, cars, fashions, or fragrances.  The Renaissance period was a time of expressing thoughts as an art form and putting those words to paper in shaping culture and history.  Today despite the Internet and computers, people still recognize the art and enjoyment of putting pen to paper – and one company in particular considers this means of writing an eternal art form, of which begins with the detail and craftsmanship put into each writing utensil they create –  Montegrappa.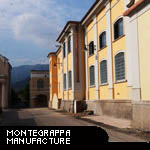 Montegrappa is the oldest Italian company producing pens – operating since 1912.   It has become a celebrated legend in the world of fine writing instruments worldwide, and with a fan base that includes Ernest Hemigway, John Dos Passos, Fidel Castro, Vladimir Putin, Michael Schumacher, Jean Alessi and Sylvester Stallone to name a few.
Montegrappa manufacture since it's founding has stood in the same historic building on the bank of the River Brenta – located in one of the most picturesque areas of the historic town of Bassano del Grappa in the prosperous north-eastern part of Italy.
Founded as a manufacturer of gold nibs and fountain pens, over time the modern fountain pen became more than just a writing instrument and was transformed into an accessory that made a fashion statement.  Building upon the wide variety of colours, artistic designs, and special jeweler's techniques (for which the Vicenza area is famous), Montegrappa became a recognized symbol of excellence.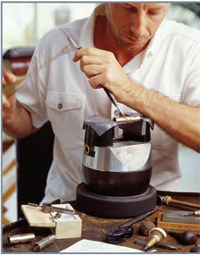 Montegrappa today, in its regular range as well as its limited editions, still preserves its characteristic craftsmanship of the highest level, creating exclusive pens which, letter by letter, express the succession of emotions over time through the thread of writing.
In addition to its limited edition pieces, freely inspired by great moments of history and the most ancient passions of mankind, Montegrappa produces a regular range of pens for those who simply want to indulge in the joy of a daily luxury.
Montegrappa has become a world ambassador of Italian style and elegance and their pens are a symbol of superb performance, artistic beauty and fine Italian craftsmanship.
---
We proudly welcome Montegrappa as a Featured Sponsor Partner of Italia Living, in sharing our combined commitment to bring you the very best of what Italy has to offer.
Visit their website at: www.montegrappa.com
Montegrappa pens are available through their worldwide network of authorized dealers and can be reached at contact@montegrappa.com for information.