Share in a romantic evening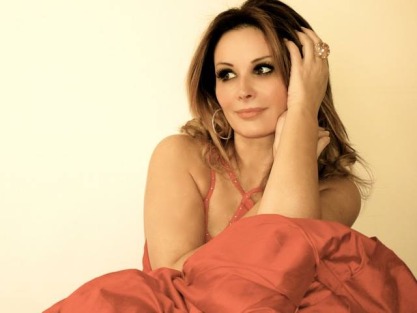 Enjoy some pre-Valentne's romance at one of Giada Valenti's upcoming concerts. It's still cold outside, so let her warm your heart & soul.
Giada Valenti's new show "From Venice With Love" is truly a unique and entertaining show that appeals to the romantic in all of us. Giada's great storytelling and emotional vocal skills takes her audience on a musical journey performing timeless love songs with beautiful melodies and lyrics that will touch your heart. With her sensuous voice, her beautiful presence and her exuberant personality, Giada sings her own rendition of hits from the 60s, 70s, 80s as well as recent contemporary songs. Giada has a gift for making songs sound fresh and original; as if you were hearing them for the first time. Her selections are a blend of the past and the present, allowing the audience to go on a magical ride filled with deep emotions, tenderness and above all, romance. It is a show that will make the audience fall in love again with love.
Come and celebrate love and romance in this elegant intimate setting at this one night only in New York City! Make sure to enjoy the delicious food at the downstairs restaurant to make the night picture perfect! Dress elegant and bring your mask….it will be a Venetian ball!
Limited tickets available at www.giadavalenti.com/store.htm
"From Venice With Love", featuring Giada Valenti
Wednesday, January 29 at 8pm
Piano Room at Etcetera Etcetera
352 West 44th Street (between 8th and 9th Avenue, in the Theatre District)
New York, NY 10036
Also, anther show you might want to consider is in Suffern, NY, where Giada will perform a Valentine's Concert for the third time.
"The Love Returns", featuring Giada Valenti
Sunday, February 9 at 2:30PM
Lafayette Theatre
97 Lafayette Street, Suffern, NY