Enjoying festivals of seasonal foods, wine and cherished fungi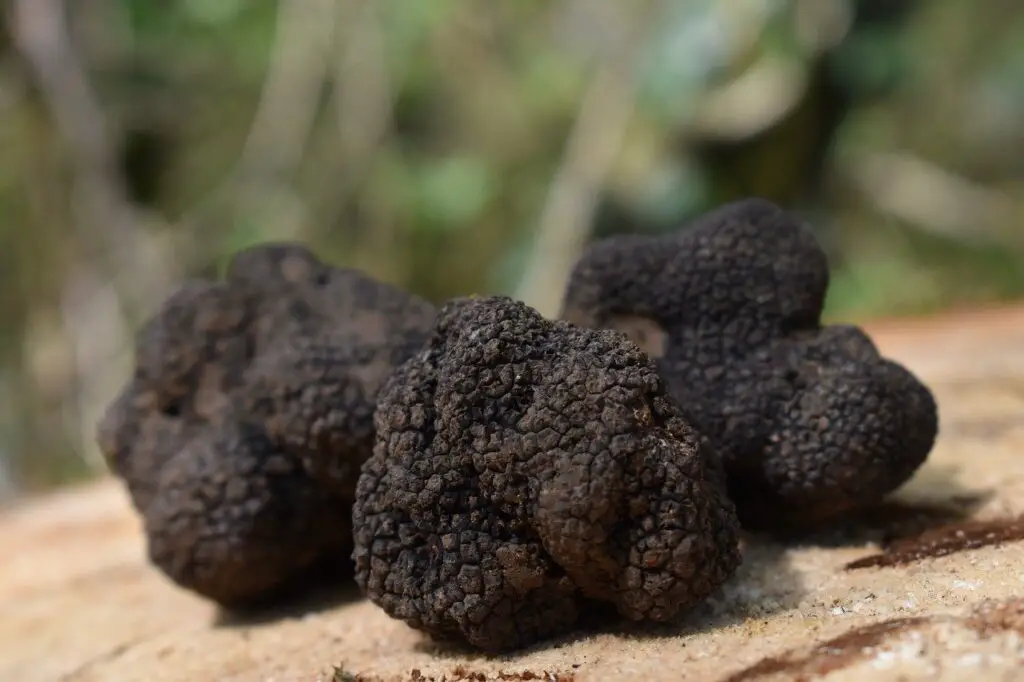 Following the August vacation period in Italy, Italians celebrate their return to regular daily life… but without a lack of festivals – and autumn is the perfect time for them.
Fall is the season of delicious seasonal foods and the last harvest before winter. Travel along the winding Tuscan roads to explore enchanting areas with lots of history and it won't be difficult to come across food festivals dedicated to seasonal delicacies. Many of these festivals not only in Tuscany, but throughout Italy, are advertised with brightly-colored posters for a festa or sagra, where you can sample regional foods and wines while enjoying local entertainment.
Few countries take their autumn harvests as seriously as Italy. The early thoughts of an autumn Italian style involve truffles, porcini mushrooms, chestnuts, and wine – and September begins a period of a few months featuring wonderful food loving Italian festivals. Truffles in particular are a key ingredient in many local dishes, and are highlighted at many events.
Italy and France are the most popular countries for truffle hunting. While it is usually a seasonal venture, you can also find truffle trips and hunts almost any time of the year in Croatia, where the black varieties are harvested year-round.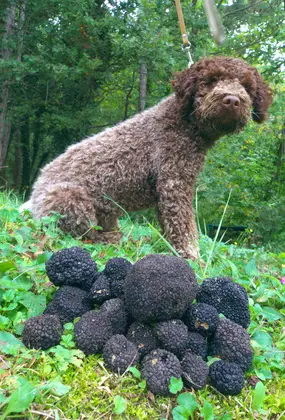 Truffle hunters train dogs like the Lagotto Romagnolo to sniff out these elusive underground delights. While the job is sometimes done by pigs, dogs are preferred because the pigs often eat the mushrooms once they find them. Many breeds of dogs can be trained to complete this coveted task.
Found in Italy's Piedmont, Marche and Tuscany regions, growing among the roots of poplar, beech, hazelnut, oak and willow trees, is the rare European white truffle. This, the world's most expensive mushroom, has a price tag that can exceed $3,000. per pound. White truffles are very aromatic, with a strong flavor that can be described as earthy, musky or garlicky. Light brown or yellowish in color and smooth in texture, they are usually shaved raw over a dish.
The second most highly coveted truffle is the black diamond truffle, found in the Umbria and Piedmont regions. These are more bountiful and therefore slightly more affordable, though they sell for upwards of $1,200. per pound. Less aromatic than white truffles, black diamonds have a rougher, nut-like exterior and are usually found in cooked dishes. Less expensive still is the summer truffle, a milder tasting black truffle that grows throughout Europe during the warmer months. Summer truffles are about half the cost of black diamonds.
Italy is packed with wonderful truffle fairs and festivals in October and November. Long-term festivals and markets take place in Alba in the Piedmont region, in Acqualagna in Marche and in San Miniato in Tuscany.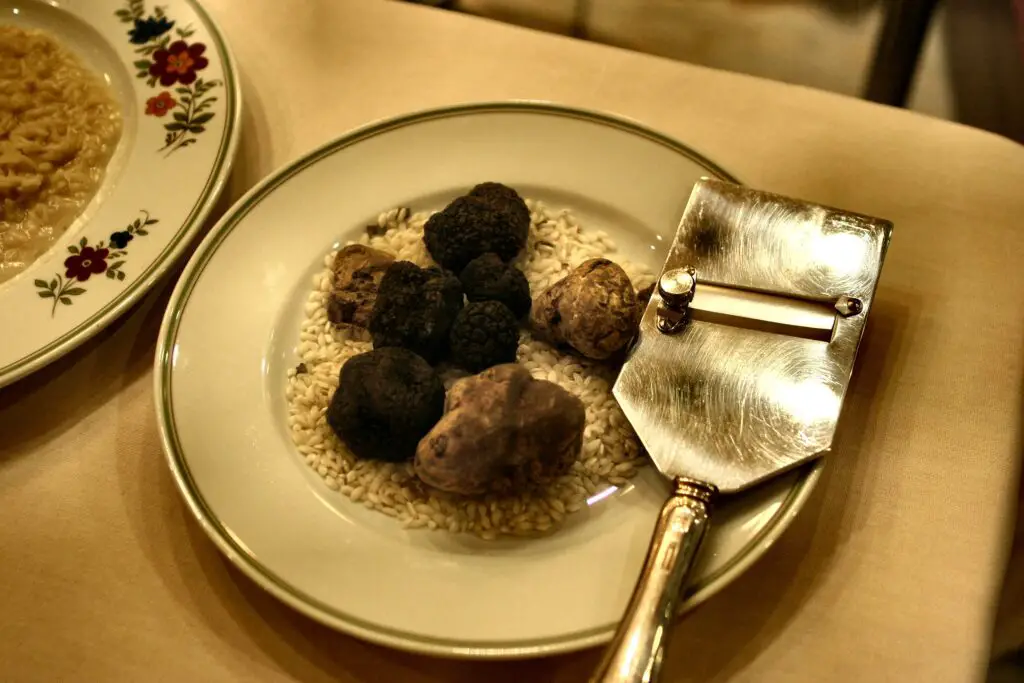 One popular event is the International White Truffle Fair of Alba, Alba, Italy – held this year from 8th October – 4th December, 2022.
In Le Marche, Acqualagna, the town calls itself the "truffle capital". In fact, Acqualagna is the only territory that has fresh truffles of all kinds, all year long.
The annual White Truffle Fair, or the Fiera del Tartufo Bianco d'Alba, is a celebration of all things truffle – the Piedmont region is said to produce the most coveted (and most expensive) white truffles found anywhere in the world. During this autumn truffle fair, the city fills with food enthusiasts and world renowned chefs, to bid at the world's largest truffle auction. There is something for everyone though – theatre and musical performances, art sales and more.
While the truffle is a pricey delicacy, you don't have to shell out big bucks in order to enjoy the occasion. The pungent, particular truffle smell is everywhere at these festivals, and it's not hard to find a dish of pasta, risotto or grilled vegetables featuring the revered mushroom. Even restaurants do their best to showcase the prized fall find on special menus. And since this is Italy, at festivals you'll also find other regional items, such as cheese, cured meats, honey, wine, olive oil and more – adding to a foodies delight!