Italian auto brand celebrates 110 years of renowned technical and artistic heritage
Founded on 24 June 1910 in Milan, Italy, Alfa Romeo has designed and crafted some of the most stylish, powerful and exclusive cars in automotive history.
While the 110th Anniversary celebrations will go on all year for Alfa Romeo, June 24, 2020 in Arese, Italy, will be a large dedicated event highlighting all technological innovations, industry successes and memorable creations on four wheels. To celebrate the event, the Alfa Romeo Style Center has created a new logo which will characterize the cars and accompany all the brand's initiatives during 2020.
The new "110 Alfa Romeo" logo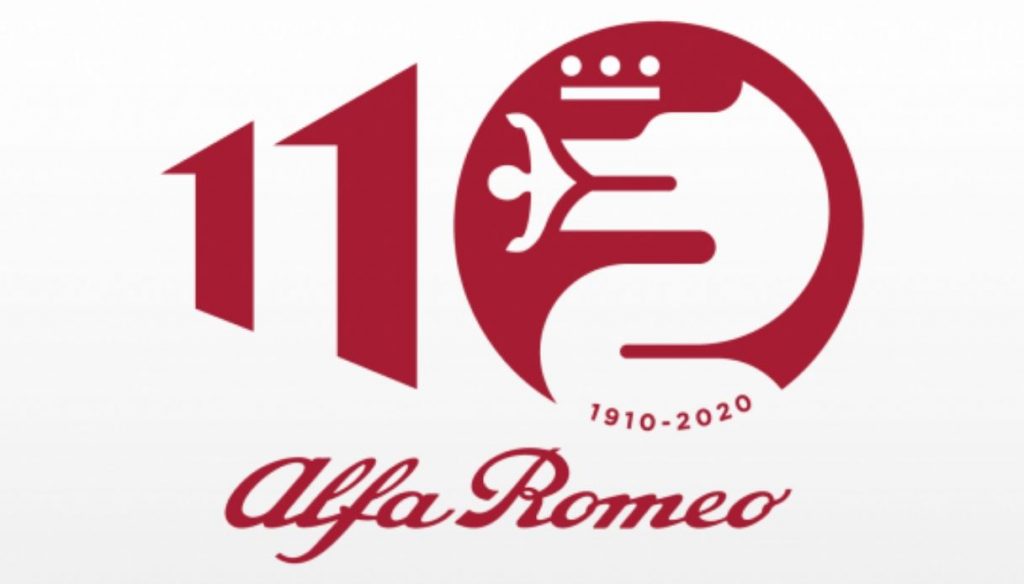 Continuing from the centenary celebrations, the number itself forms the logo. The first two "1" figures are presented in a perspective that gives the number an impression of transition from the past to the present, climaxing in the "0".
One of the most characteristic and recognizable elements of the Alfa Romeo logo can be found within the "0", the "Biscione". The establishment date and this year, 1910-2020, will complete the bottom of the circle.
In this way, the numbers together with the iconic form will breathe life into an immediately recognizable, unfussy brand, as is the case for every car branded with the "Alfa Romeo" logo.
The Museo Storico Alfa Romeo, the hub of the celebrations
There is only one possible location for such a major event: on June 24, the Museo Storico Alfa Romeo will host both clubs and fans. The prestigious space for the Brand's most significant creations represents a tangible bridge between the eras and generations. Everyone can express and share their passion there by blowing out 110 candles.
Fans will have many opportunities around that date to celebrate the anniversary and to retrace the steps of a glorious history that constantly looks to the future.
Alfa Romeo will once again be supporting the Mille Miglia, having achieved a double on the podium and also winning the Sponsor Team Trophy in 2019. Surprises will also be in store at Goodwood from 9 – 12 July, where Alfa Romeo will once again be present at the world renowned Festival of Speed.
For more info, visit the Alfa Romeo Historical Museum website.