A look at one of Europe's most intriguing and renowned archaeological museums – a taste of Egypt in Italy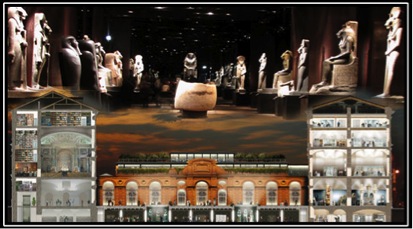 If Turin is in your travel plans in Italy, I suggest not forgetting to make a stop at the Egyptian Museum. Just to give a sense of the importance of the Egyptian Museum in Turin, let me say that it is the second most important museum after the one in Cairo, which is entirely dedicated to Egyptian culture. It had 576,000 visitors during 2010 and boasts more than 30,000 artifacts housed in its halls and deposits and still 19,000 more waiting for inventory. Moreover the seat of the museum is the magnificent Palace of the Academy of Sciences, a 1600s prestigious building.
The Royal Museum of Egyptian Antiquities was founded in 1824. It consists of a set of collections that, over time, were enlarged by new finds as the excavations conducted by the Italian Archaeological Mission in Egypt between 1900 and 1935. Together with the antiquities museum a library was also established. It contains a collection of documents that has been enriched with rare and important finds.  It's not an exaggeration to say that it is a true temple for scholars and curious.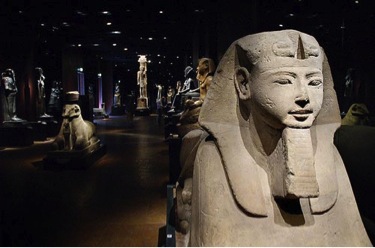 In entering, a map allows you to follow a well thought-out path to help you immerse yourself in the world of surprises and mysteries that was ancient Egyptian civilization. Visiting the halls you will appreciate not only the beauty and documentary value of the exhibits, but also the sense of the Egyptian society, its artistic expression and social structure and also the daily life of its people. The museum was created in a number of specific routes that, distributed on three floors, take into account the different interests and different ages of its visitors as well as every aspect of Egyptian life. You can easily learn more about hieroglyphics, their eating habits, rituals and their gods. And so, for children in particular, there is a reconstruction of their homes and domestic lives. From this, it's understandable how a visit to the Egyptian Museum of  Turin is far from being a serious or solemn experience. On the contrary it is a stimulating and fun journey that is suitable for everyone.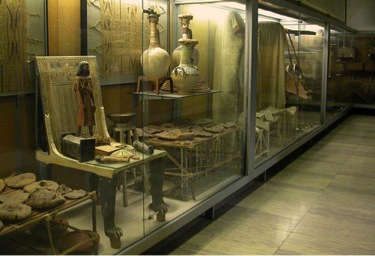 Following the spirit of renewal and improvement, the Museum is continuing its journey to new heights. For instance, the staging by the architect and set designer Dante Ferretti and the opening of the museum shop are only the two first steps of a project that will be completed by 2015. This will involve as well the increase of the exhibition space from 6,400 square meters to over 12,000 square meters, with new exhibitions arrangements and new routes. Notwithstanding the execution of the work, the Museum will remain open and all its related activities will not be disrupted. Over the years, the dynamism of the Egyptian Museum of Turin has expressed and continues to amply demonstrate how culture, even when it firmly maintains its roots in ancient times, may very well be reconciled with modernity and is indeed an important factor in development and modernization.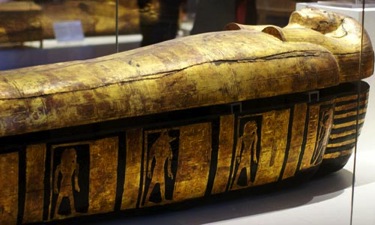 See an anticipation in this virtual tour: Egyptian Museum of Turin
Visit their website to learn more: www.museoegizio.it/index.jsp
---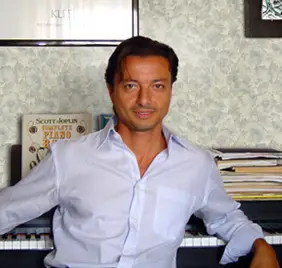 Rosario Scafaro is a guest contributor for Italia Living.