Making a comeback with bold intentions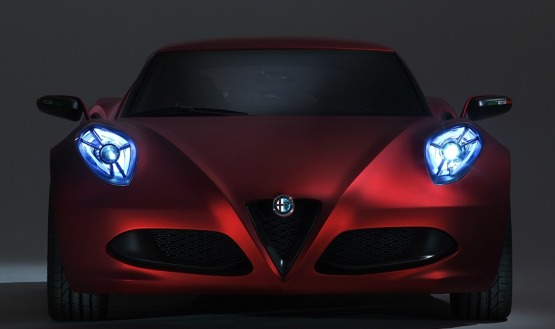 20 years ago, Italian automaker Alfa Romeo exited the U.S market. Now, the brand is returning to the U.S. market this year with a single model – the 2014 Alfa Romeo 4C.
Featuring attributes like a mid-engine chassis layout, rear-wheel drive, ultra-lightweight carbon-fiber construction – but with a turbocharged 1.8-liter four-cylinder engine of 240 horsepower and 258 pound-feet of torque, some will say the focus of this vehicle is clearly on looks that border on sex appeal. However, while those numbers might not seem all that impressive at first, the 4C weighs about 2,100 pounds. With a curb weight this light, it's no surprise that the car will cover the 0-60 mph sprint in 4.5 seconds or less and easily reach a governed top speed of 155 mph.
The 2014 Alfa Romeo 4C should arrive in the U.S. this fall 2013, with an estimated starting price of around $60,000 usd
Fore more info visit: http://4c.alfaromeo.com