Iconic Oscar winner collaborates to open Sophia Loren Original Italian Food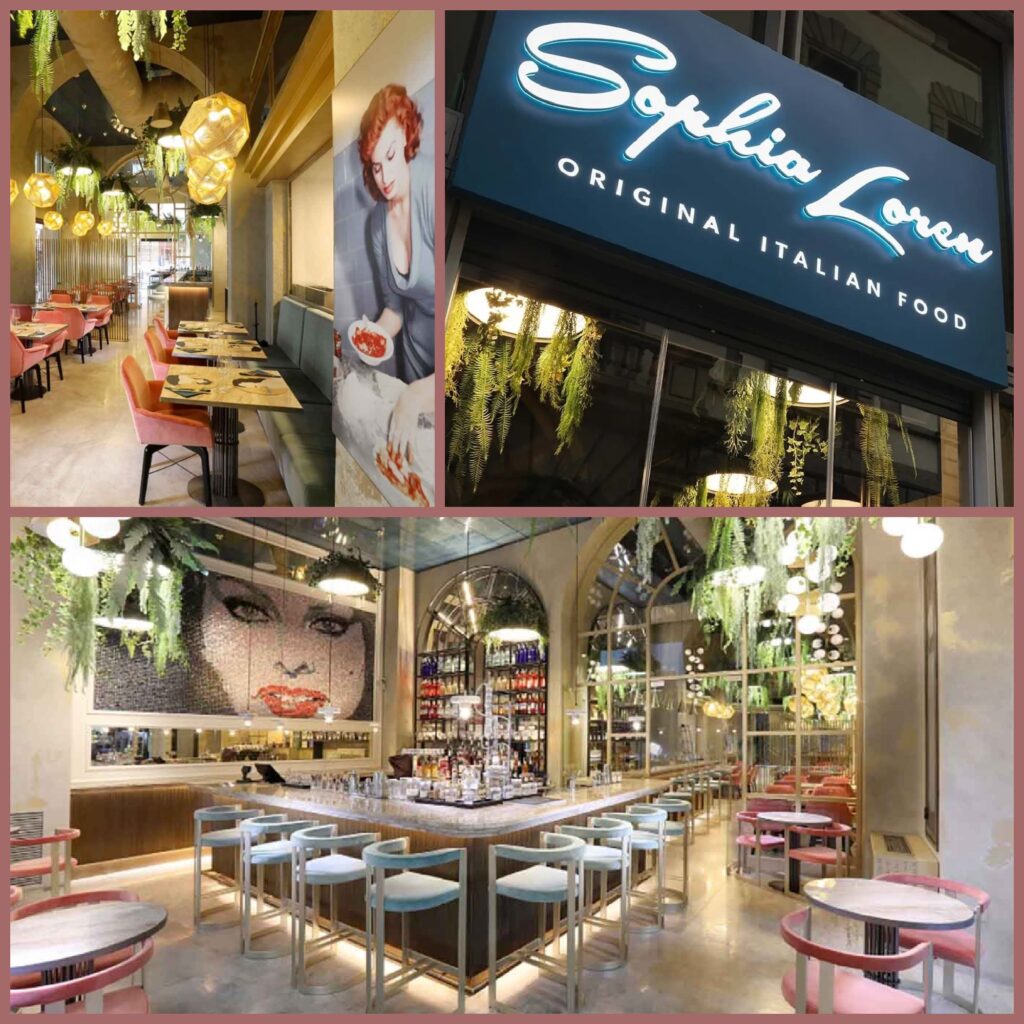 Veteran actress Sophia Loren is rather passionate about cooking, is a big fan of pasta and pizza, and has written two cookbooks. In her latest venture, she has partnered with experienced entrepreneur Luciano Cimmino to bring to fruition his vision of Sophia Loren Original Italian Food.
The newest restaurant and pizzeria opened its doors in Florence, Italy, the day after the 2021 Oscars. Additional locations in Naples and Milan will follow, preceding openings abroad in Dubai, Miami, Hong Kong, and Shanghai.
The Florence dining location spans over three levels for 1,500 square meters, equipped with outdoor terraces that seat up to 60 people. The sophisticated, inviting restaurant was designed by Studio Redaelli e Associati, in collaboration with Costa Group, a company specialized in the design and furnishings for the Food & Beverage industry for over 40 years.
Renowned Italian chef Francesco Martucci came up with delectable pizza recipes for the restaurant. Diners have the opportunity to enjoy a unique ambience that features remarkable illustrations of Loren while feasting on delicious pizza and sipping delightful wines.
Sophia Loren Original Italian Food in Florence is located at: Via dei Brunelleschi, 11, 50123 Firenze FI, Italy
Photos courtesy of the Costa Group