Highly respected and admired coach, mentor and motivational speaker
Over the years, our 'Celebrity Spotlight' features have included profiles and interviews of primarily entertainment and media personalities, and celebrity chefs. Today I'd like to share with you a bit about another very notable individual, who while might not be a "celebrity" in the regular sense, he is well known and makes an everlasting positive impact on those around him.
Let me share just a little insight into my introduction. Four years ago, my wife and I felt we wanted a catholic high school education for our two sons, and very easily decided Christian Brothers Academy (CBA), in Lincroft, NJ was the one. Our oldest son was on the track and tennis teams during his time there, and graduated in 2019. Our youngest son just started his freshman year there now, and is exploring what sports to get involved with… leaning towards lacrosse at the moment.
CBA is well known not only for a high level of academics, but an all around athletics program that is extraordinarily admired by schools on every level. Aside from academics and athletics – the overall experience of growth, development and values that the Academy instills upon their students is something a CBA alumnus is often most grateful.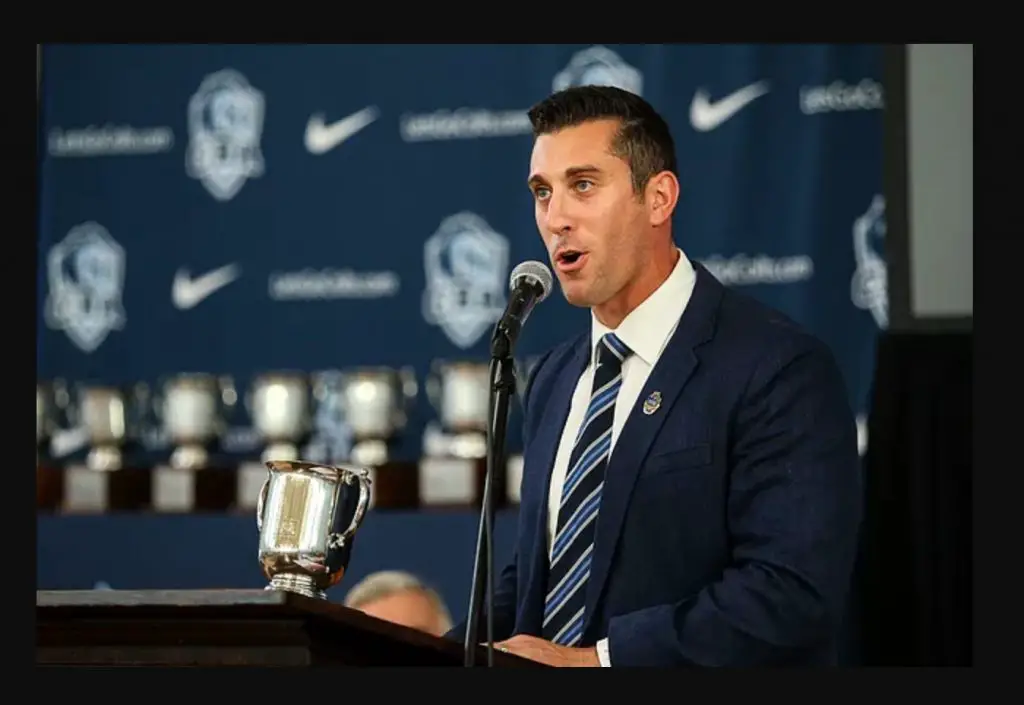 Vito Chiaravalloti II is the Athletic Director at CBA. A 1999 alumnus and athlete himself at the Academy, he took on the role of AD in 2014 after serving as assistant athletic director from 2010-2012.
In his student days at CBA, he was a very accomplished swimmer and baseball player. Prior to returning to CBA as an administrator, Vito was a professional baseball player for six seasons. Drafted in the 15th round by the Toronto Blue Jays, he played four seasons with the Jays, one with the Orioles, and three in the Atlantic League for the Somerset Patriots and Camden Riversharks.
As CBA Athletic Director, Vito is responsible for administrating 18 varsity sports, 65 coaches and more than 700 student-athletes. He's embarked on innovative efforts, including the launch of the CBA Digital Network and CBA Corporate Partnership Program, which sold more than $100,000 in sponsorship ads in less than two years of start.
Vito Chiaravalloti is a highly respected and admired coach, mentor and motivational speaker. I encourage you to visit his website, listen to his podcasts and read his blog – where he shares inspirational thoughts to encourage you to be your very best in life, no matter what you do.
Vito Jr. has close Italian-American ties. His late father, Vito J. Chiaravalloti Sr., was born in San Vito, Italy. He came to the United States in 1955 and settled in Bayonne, New Jersey. He also lived in Jersey City before moving to Middletown, NJ. The elder Vito was a self employed barber who owned and operated Vito's Bergen Point Hair Styling in Bayonne for 45 years before retiring in 2010.
---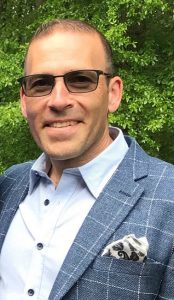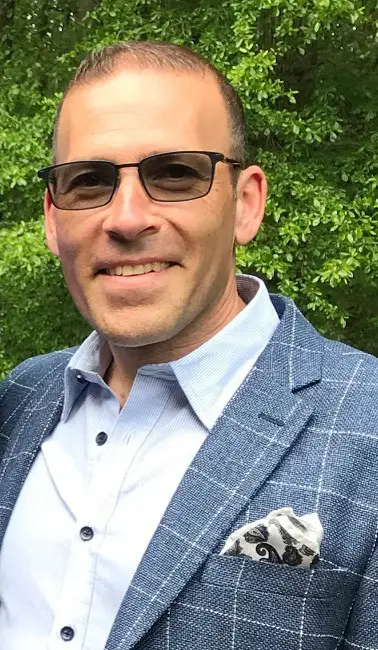 By, Richard J Michelli
Italia Living Founder /  Director / Contributing Writer