The Royal Bagnaia Tuscan Living Golf Spa offers something for everyone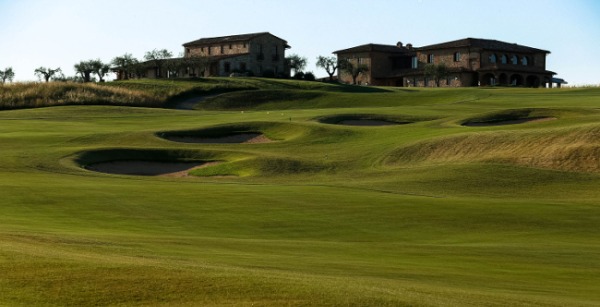 Enjoy playing golf? What about playing golf in Tuscany? Not a golfer…what about just pampering yourself in a luxurious spa? These may be many questions, but the answer you will find with this Golf & Spa package. An incredible experience just few km from Siena in the middle of the Tuscan countryside!
This medieval village has been transformed into a refined resort, where every traveler can find a sense of well-being. Every guest has access to the Buddha Spa by Clarins and the brand new Royal Golf La Bagnaia.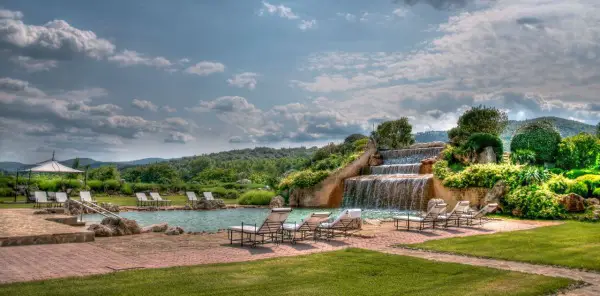 The Royal Golf La Bagnaia, Siena in Tuscany, offers fans of this sport an 18-hole course designed over 130 hectares of wooded hills and relaxing landscapes. The prestigious project was designed by renowned golf architect Robert Trent Jones Jr. and skilfully created to blend with the ancient melody of the surrounding area. A choice that has promoted Bagnaia Resort to the top in Tuscany golfing circles and offers you one of the most interesting golf courses in Italy.
Reaching the course is a marvelous drive itself, surrounded by the unique and charming beauty of the Tuscan countryside. Sunny rolling hills, rows of vineyards, avenues of cypress and olives trees among enchanting small towns. A magical landscape that can impress visitors so deeply as only just a few other places in the world can do.
The completely renovated picturesque and majestic stone clubhouse which overlooks the course, was originally an old farmhouse. The elegant 19th hole is a great place where to sit and relax after your round, while enjoying from its balcony the breathtaking views of all 18 holes and of the town of Siena.
Booking through Luxo Italia, gives you added benefits and a package that is fully customizable. Prices are per person, based on a double room occupancy.
For more info visit: www.luxoitalia.com/package/tuscany-golf-experience/