Italian improves with age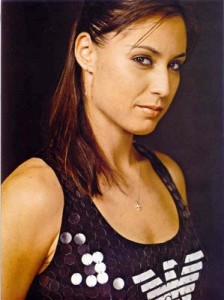 Thirty-two year old Italian tennis player Flavia Pennetta was born in Brindisi, Italy. She was introduced to tennis at age five, and has admired Monica Seles as her tennis idol. She became Italy's first top 10 female singles player in August 2009 and also the first ever Italian Tennis player to be ranked No.1 in Doubles in February 2011. As of 18 August 2014, Pennetta was ranked World No. 11 in singles.
Pennetta has defeated multiple Grand Slam singles champions during her career such as Justine Henin, Mary Pierce, Martina Hingis, Francesca Schiavone, Amélie Mauresmo, Venus Williams, Maria Sharapova, and Jelena Janković. Pennetta is also one of only seven women to beat Venus Williams three consecutive times.
In 2011, she defeated #3 seeded Maria Sharapova at the U.S. Open in the third round. Pennetta continued her impressive run at Flushing Meadows by edging past a determined 13th seeded Shuai Peng, 6–4, 7–6 (8), to reach the US Open quarterfinals for the third time, only to be defeated by 92nd seeded Angelique Kerber.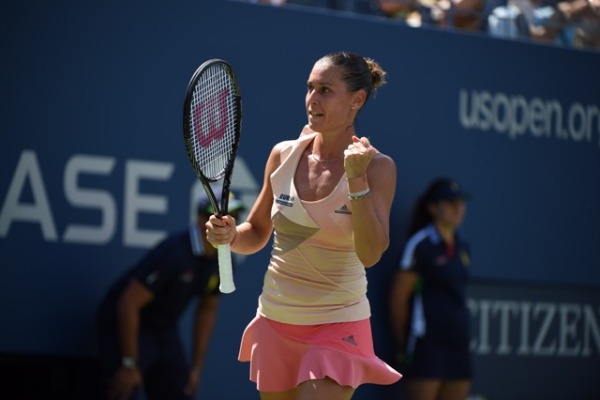 Now, in this 2014 US Open Pennetta says she was also not worried about being one of the oldest players in the women's draw.
"I know I'm a little bit old for tennis. For life I'm young," she said, adding that mature players have had recent success in the majors. "There are some players that can grow up early, and some players they need time. I'm one of them."
Now up for Pennetta is the Quarter-Final, facing world ranked number one Serena Williams. Serena is three matches away from becoming just the second woman in the Open era to win three US Opens in a row.
While every other top seed has tumbled out of the draw in either dramatic or disappointing fashion, Serena has strolled through her first four matches.
On paper, Serena shouldn't be too bothered by the prospect of playing the Italian. She has beaten her in all five of their previous matches. But somewhere along the the line, she has stumbled against a lower ranked player, or been forced to dig deep when she's enduring an off day. Might this Quarter-Final against Flavia Pennetta represent a bump in the road?