First ever wine importing company to make the Inc. 500. Votto Vines also on Forbes Magazine's America's Most Promising Companies list for 2015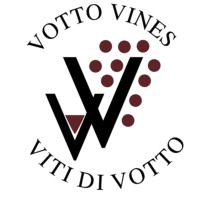 Votto Vines is a family-operated business headquartered in Connecticut focusing primarily on the importation and wholesale distribution of 90+ rated wines wines produced by leading boutique vineyards not only in Italy, but around the world. They also specialize in providing high-profile private label and wine licensing transactions.
From delivering 1,000 cases locally in Connecticut out of the back of co-founder Nick Votto's Subaru wagon at the height of the economic downturn in 2009, Votto Vines has quickly scaled to become a multi-state importer and marketer of fine wines. The Votto Vines Inc. 500 profile reveals three-year revenue growth of 1,023 percent based on sales of $384,000 in 2010 and $4.3M in 2013.
Votto Vines is the sole US importer of the Sons of Italy, the largest and longest running organization in the country for people of Italian heritage. Votto Vines also assists its customers in planning unique agritourism vacations in Italy, provides broad-based consulting services to the international wine and small business community, conducts educational seminars for both professional and philanthropic functions and organizes Italian cultural events.
The entrepreneurial spirit and diverse professional backgrounds of the executives have allowed them to apply their forward-thinking ideas and vision to the international wine trade.
Most recently, their success has landed them a spot on Forbes Magazine's America's Most Promising Companies list for 2015. Votto Vines Importing is looking ahead to surpass the $10 million milestone this year.
While the company has focused bringing mostly Italian and Spanish small-production estate wines to wine enthusiasts on the east coast of the U.S., their expertise of wine sourcing will continue to expand within France, Portugal, Australia and other emerging markets.
Wines the company imports tend to go to the New York tri-state area (New Jersey is the company's biggest market), but Votto Vines is working to cover the eastern seaboard.
With their past successes and vision for the future, Votto Vines will continue to successfully bring their "Old World Values and New World Vision" to more wine drinkers in America.
To learn much more about Votto Vines, visit: www.vottovines.com