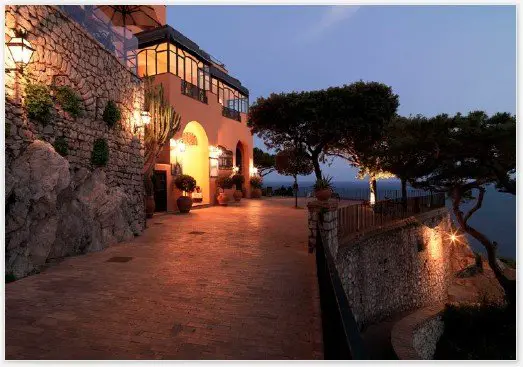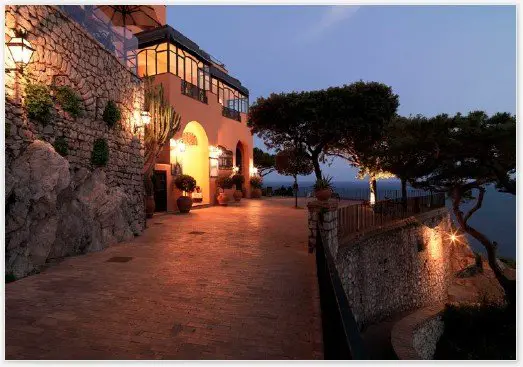 Designed by the famous French architect Le Corbusier; the luxurious Punta Tragara Hotel is situated in one of the most beautiful and charming areas on the Capri Island, captivating the guests with beautiful views of the famous Faraglioni rocks and the Mediterranean sea.
The recently restored 968 sq ft penthouse features a spacious and luxurious bedroom, Jacuzzi and a big bathroom with infrared sauna. The suite's private 753 sq ft terrace offers magnificent views of the Faraglioni Rocks and Marina Piccola town.
This luxurious hotel has 44 rooms, a spacious penthouse, two restaurants serving Mediterranean dishes and a soothing spa, all these for your relaxation and indulgence. At this luxury, 5-star hotel you can really pamper yourself. The spa offers a wide variety of massage and wellness packages with exclusive sea salt and algae products.
Everything at Punta Tragara has been studied and created to serve guests in the most impeccable manner and this exquisite destination is a fairytale setting in which to make your dreams come true.
For more information, rates and availability visit: Hotel Punta Tragara