An ancient Italian town built of its natural environment and featuring a unique luxury resort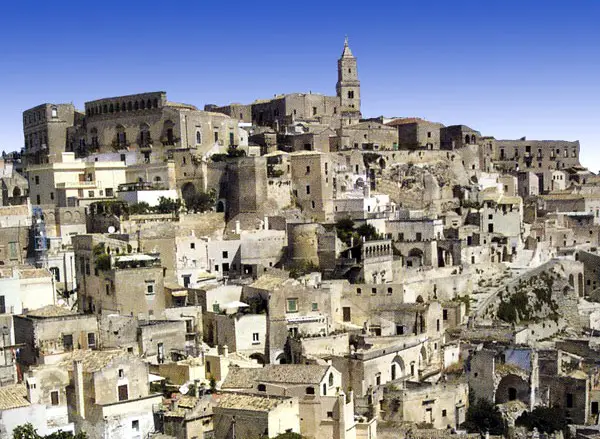 Matera is not just one of the oldest cities in the world, but in my opinion it's one of the most beautiful and fascinating Italian towns. Since 1993, it was declared as a site of UNESCO Human Heritage. Matera is a small town in the south of Italy, precisely in Basilicata, a region which forms the instep of the Italian "boot" with Puglia, the heel, to the east, and Calabria, the toe, to the west.
Basilicata is not known like the other Italian regions, but nowadays Basilicata is emerging from the shadows, because it has wonderful Greek and Roman ruins, fine beaches, new hotels, traditional food, ever-improving wine, and sublime scenery – including Monte Pollino, Italy's largest national park. And Matera is surely one of the most impressive spots of this mystery region. I suggest you visit the "Cave Town" for a romantic weekend lodging in one of the suggestive hotels extracted insides the rocks, allowing you to breathe the history. I'm sure once you be arrive in Matera, this extraordinary and suggestive town will have you gasp! This is what I felt when I was there, I was completely fascinated by its magnificence.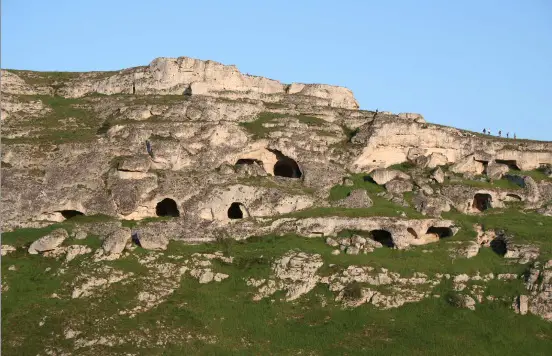 The reason why Matera is a unique place to visit in Italy, is certainly because it relates the testimony of human settlement from Paleolithic to this day.
In fact, the movie "The Passion of The Christ " directed by Mel Gibson, was shot in Matera.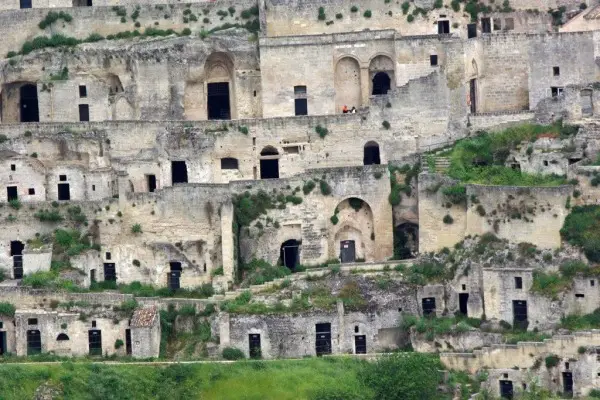 Matera, is an impressive and intricate sculpture of alleys, squares, rock churches and grottos carved into the tuff. The Sasso Caveoso, is one of the most beautiful and evocative places where it's possible to admire a memorable panoramic of the town. What really struck me, is that the architecture of the Sassi (Stones) of Matera describes the ability of man to perfectly adapt himself to the natural environment, using with mastery, simple characteristics as the constant temperature of the carved areas, the use of the rocks for the building of houses and the application of slope for the control of waters and meteoric phenomena.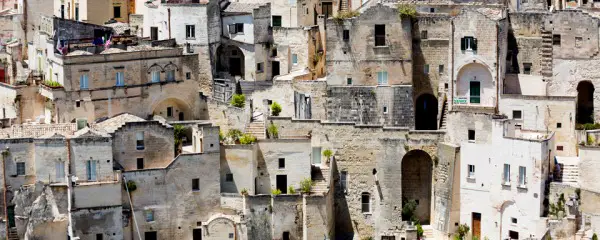 The best seasons to visit are during the spring and the first half of July. The unmissable spots to visit once you are there are the Sasso Barisano, (the heart of the sassi), subterranean Matera and its system of harvest rainwater, Monterrone cliff, and the cave churches of St. Maria de Idris and St. Giovanni in Monterrone.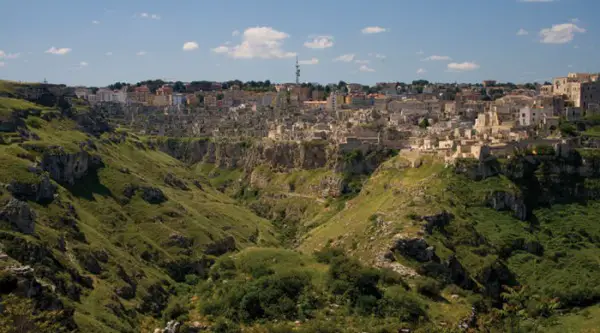 I suggest you lodge at the Sant' Angelo Luxury Resort. This hotel is amazing – from the hall and crucial center of the labyrinth, you can arrive to a communicating courtyard and lane which leads to different "grotto houses", and especially stunning without a doubt is the junior suite in grotto.
For more info on this luxury resort, visit: Sant' Angelo Luxury Resort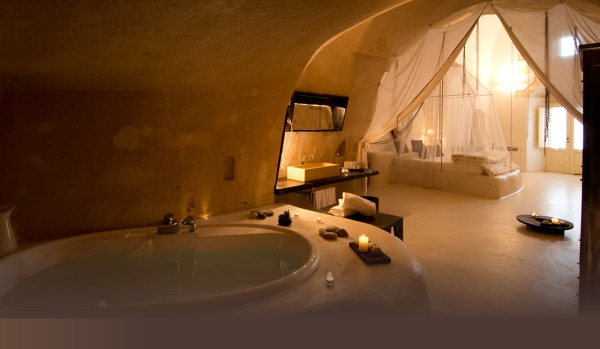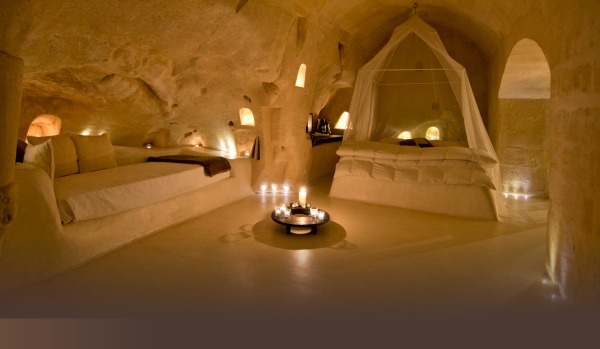 ---
Every Italian place hides a secret ready to be discovered – and Eleonora shares some of those here on Italia Living.