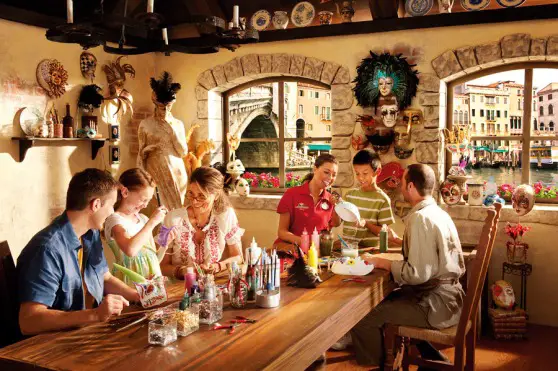 We have always said that the best way to experience Italy, is to visit it as if you were a local. And we often share with you our top destination management company recommendations for experiencing the local Italian culture, lifestyle, and regional food & wine, all while enjoying a relaxing non-rushed trip without missing out on the must-see sites.
Then there are times when you might be anxious to visit Italy, but are having a hard time deciding when is the right time to bring your family with young ones. Well, there is no denying the fact that Disney does everything right, beyond the parks and resorts — and Adventures by Disney may just be the best kid-friendly way to see Italy.
Each Adventures by Disney itinerary is crafted with family fun in mind, allowing grandparents, parents and children to focus on creating unforgettable memories together. Two knowledgeable Disney Adventure Guides accompany every group-guided departure, introducing guests to one-of-a-kind experiences.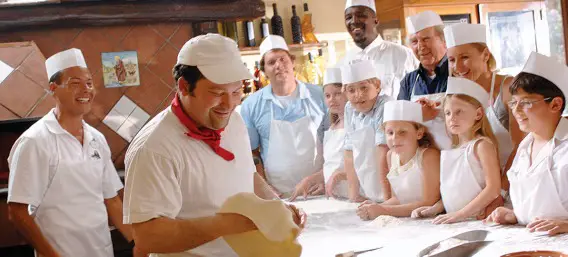 Along the way, Adventure Guides team up with local experts to provide families with unique insights into the cities' culture and vast history. Combined with VIP tours, incredible hotel accommodations and world-class dining, Adventures by Disney takes care of all the details, allowing families to absorb each moment exploring the world.
"At Adventures by Disney, we make it our priority to provide families with unforgettable adventures across the globe, and especially this year we introduced an incomparable glimpse into some of Europe's most beloved cities through storytelling and hands-on activities," said Ken Potrock, Senior Vice President, Adventures by Disney.  "The new Central Europe itinerary will send families on a journey through storybook villages, while the updated Italian vacation will immerse them in the stories and traditions that define Italy.  Additionally, we are excited to introduce updates to some of our classic trips to include even more activities for teens."
Adventures by Disney guides you through experiencing the best of Rome, Florence, and Venice – this enhanced Italy vacation for families is perfect for exploring the splendor of one of Europe's most iconic destinations, with newly added VIP experiences. The journey begins in Rome with a private experience at the Colosseum and a rare after-hours visit to the Vatican Museum and Sistine Chapel and a stop in Tuscany to learn the art of pasta in a private cooking class. Become immersed in the city with a step back in time to the wonders of the Renaissance on a special tour of the secret passages of the Palazzo Vecchio. Finally, unmask the mysteries of Venice with Carnevale, a mask-making activity and a detective game at the Doge's Palace.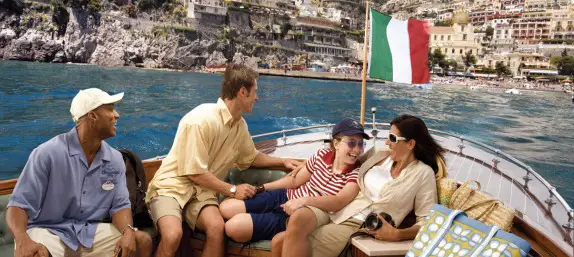 Their current Italy tours include: Rome, Florence, Venice, Tuscany, the Amalfi Coast with Sorrento, Capri, even the northern region of Lake Como — and several Mediterranean cruises to embark on as well.
Across six continents, Adventures by Disney takes families on vacations they never dreamed possible, fostering an adventurous environment to build everlasting bonds and heartwarming memories.
To start your magical journey, visit: www.adventuresbydisney.com