Luxurious Italian resort Palazzo Margherita in Southern region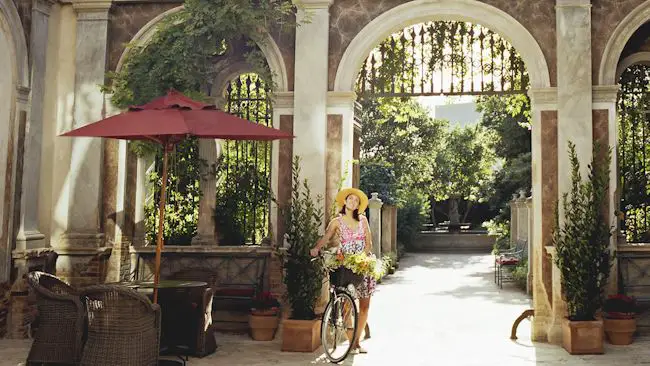 Francis Ford Coppola announced the opening on March 1st of his new Italian resort Palazzo Margherita, located in the Basilicata region of Southern Italy.
The Palazzo offers a luxurious yet authentic Italian experience where guests can enjoy palatial comfort just steps from an exciting town in which the visitor will feel like a friend or neighbor rather than a tourist.
"I never initially dreamed of opening a resort in Italy, let alone in the town of my grandfather Agostino Coppola," said Francis Ford Coppola. "Yet when I purchased and designed the now Palazzo Margherita for friends and family to call home in Italy, I knew I needed to extend the property and surrounding village of 'Bernalda bella' to my guests as well."
The a 19th-century Italian villa has been completely renovated and its interiors redesigned in partnership with acclaimed French designer Jacques Grange. Highlights include hand-painted fresco ceilings in Baroque style, furniture designed by Grange and marble flooring. The result is a beautiful and captivating experience, lush with 'old world' elegance.
The hotel has only nine bedrooms and suites, making for an intimate setting. Just some of the amenities are a private swimming pool where guests can be served meals and drinks throughout the day – and for added relaxation, luxury spa services are available to guests in their suites. In the evenings, and in keeping with Coppola's film background, the Palazzo's salon becomes a private screening theater where guests can enjoy one of Francis's personally-curated collection of 300 classic Italian films and documentaries.
The hotel is part of Coppola's growing real estate empire. It is his sixth hotel – the first in Europe. He also has hotels in Belize, Argentina, Guatemala and the United States.
For more info visit the hotel website at: www.palazzomargherita.com
To learn about his other hotels and ventures visit: www.coppolaresorts.com