Winner of 3 Travelers' Choice Awards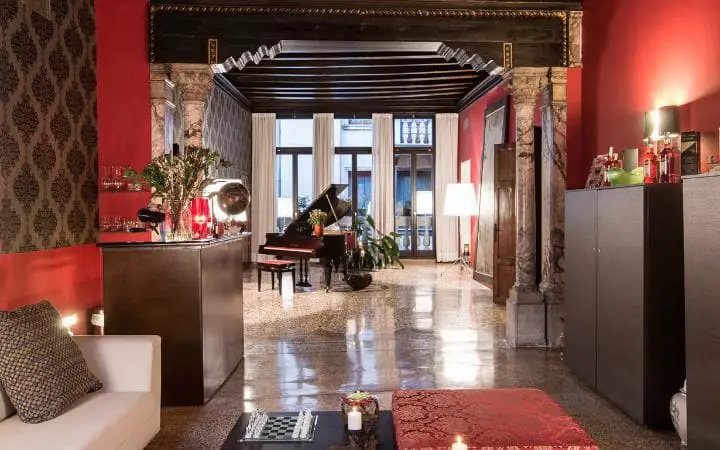 Boutique hotel Corte di Gabriela in Venice has triumphed over thousands of Italian counterparts, winning 3 TripAdvisor Travelers' Choice Awards, some of the most renowned hotel international prizes.
Corte di Gabriela, a luxury 4 star hotel sited in the prestigious area of Sestiere San Marco in Venice, features in 3 of the Italy Hotels Top 25 based on TripAdvisor reviews: Top 25 Hotels for Romance in Italy – Top 25 Small Hotels in Italy – Top 25 Hotels for Service in Italy.
The result reflects the genuine attitude of the owner Gian Luca Lorenzet and his team to guarantee to Corte di Gabriela guests a service that always goes beyond expectations in a unique ambience.
The hotel is set in an old-fashioned home with a language all of its own and today hosts 11 superb suites all different from each other, a perfect blend of ancient and modern style.
In every room you can find design furniture by Vitra, Alivar, Flos and Luceplan, right next to restored antiquities: olden wooden doors and dark panelled ceilings, the Venetian floorings and cast iron gates finished in gold leaf.
Some of the rooms boast 19th century frescos and paneled ceiling, others extravagant Baroque-style tapestries and large windows overlooking the Venetian canals. The Junior Suite has a round bed surrounded by golden walls and the Junior Suite Balcony has a frescoed ceiling and a delightful balcony.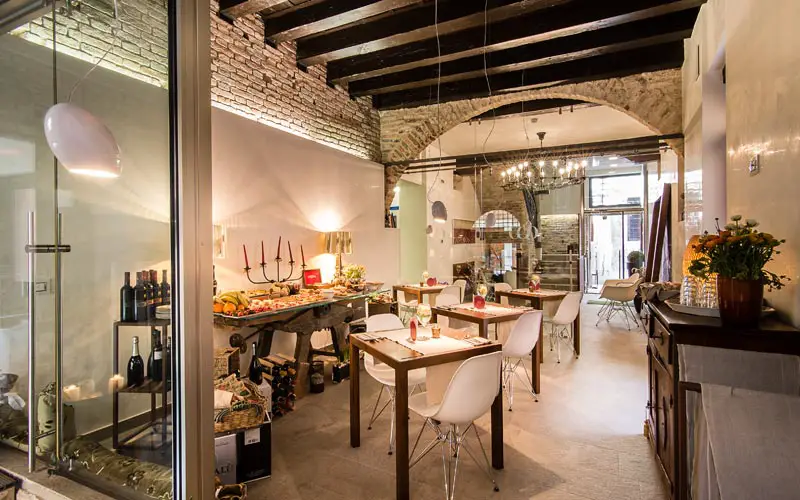 Breakfast, one of the most appreciated features of Corte di Gabriela, is a celebration of the most authentic Italian cuisine. Every day the dishes are different and all the ingredients are sourced from local producers. The coffee, made by a traditional coffee roaster, is served in a classic Bialetti Moka, together with homemade omelets and pastries, mini pizzas, savory strudels, meatballs and many other specialties.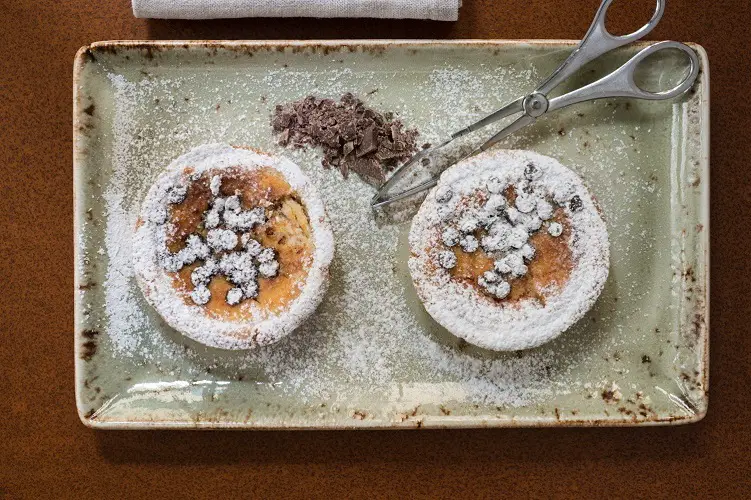 Hotel Corte di Gabriela is one of the few Venetian eco-friendly hotels: in fact, every aspect of the hotel is managed with home automation to reduce energy waste as far as possible without affecting the quality of the stay. A sophisticated energy-saving condensation system recycles every drop of water and the containment tank at the entrance and the steel barriers in front of every access point ensure that guests can enjoy their holiday without being affected by flooding.
For more info, visit:  www.cortedigabriela.com/en/