Take the trip of a lifetime and get swept away by the best that Italy has to offer. Discover the beautiful art, the rich culture and the fascinating history.
Lose yourself in a world of luxury and exceptional services. Ferrari tours, Spa hideaways, exclusive wineries and Michelin starred restaurants are only a fraction of what Luxo Italia can offer you. These are Luxo Italia Signature Tour Packages.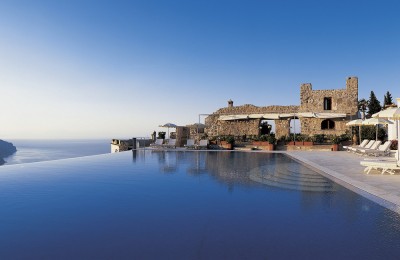 Do you wish to experience a magical place where colors, flavors, culture, history and beaches are plentiful – then a stay in Napoli, Portofino and the Amalfi Coast is the perfect Mediterranean holiday: Beach & Relax Itineraries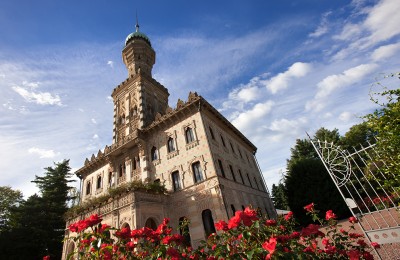 Experience a journey through stunning landscapes and scenery and some of the finest cuisine that Italy has to offer. Enjoy majestic landscapes of Sorrento and Capri and a luxurious stay in a fairytale atmosphere, while Michelin starred chefs and fine dining await you: Traveling with the Stars – A Fine Dining Experience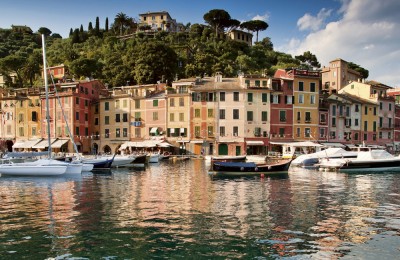 A place where such illustrious guests sought and still seek exclusivity and old-style glamour against a backdrop of boundless natural beauty. Portofino has lost none of its magical charm; it remains a place to find serenity and be at peace with yourself. Lose yourself in a world of exclusive services, incredible beaches and crystalline waters with a most memorable stay: Dolce Vita in Portofino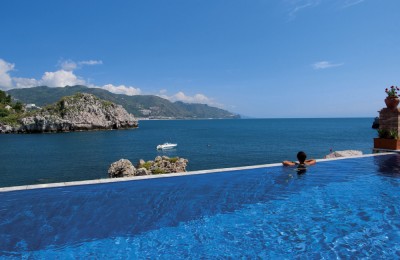 A hidden gem, Taormina allows for stunning views of the top of Mount Etna, Europes highest active volcano. Stay in a unique hotel located directly on the beaches of Taormina Mare, characterized by crystalline water and romantic landscapes offering visitors a breathtaking, dramatic and memorable view: Summer Luxury Escape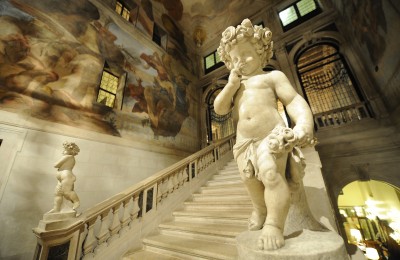 There is no doubt: Milan and Venice are, with Rome and Florence, the most visited and well known locations in Italy – but what's between? Luxo Italy is proud to take you through a magic itinerary that will show you hidden spots, romantic hideaways and beautiful wineries: Fashion and Love – Milan to Venice Experience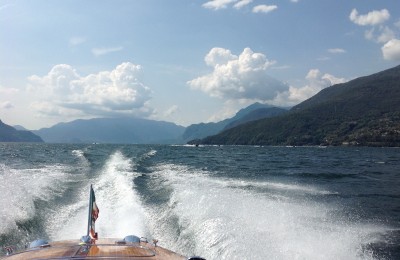 Come and see why George Clooney, other celebrities and billionaires from all over the world decided to buy their opulent villas on this lake. Welcome to Como lake with its unique landscapes, rich of culture towns, and exclusive luxury amenities: The VIP Experience – Milan and Como Lake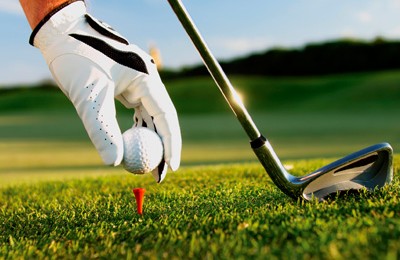 Enjoy golf? The Royal Golf La Bagnaia Course is the first Tuscan, 18 holes designed by renowned architect Robert Trent Jones, Jr. It is a Par 71, which is 6,101 metres long, covering an area of 1300 hectares, perfectly harmonized within the gently rolling hills of Siena. Golf is just the beginning. Experience luxury accommodations, fabulous food and wine, a world-class thermal spa and more, all to make your health-giving holiday in Tuscany unforgettable: The Tuscany Gold Experience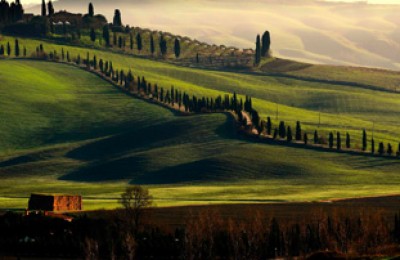 Wish to experience the best of Tuscany? This tour is perfect for anyone wanting a week-long getaway focusing on its beauty and romance. Visit the best of the region: hilltop villages, scenic backroads, an exclusive seaside resort, and Florence's wonderful museums, markets, restaurants and shops. Best of all, you will have private visits arranged to the most famous and sought after wineries of the region. Accommodation is at exclusive luxury retreats that reflect Tuscany's beautiful architecture and style, and all touring is private, allowing for extremely personalized, flexible touring at your own pace and based on your interests: Tuscany Luxury Wine Experience
These are just a few of the many Signature Tour Packages available through Luxo Italia. Visit the links above for individual tour details and their website for more options.