Enjoy the beauty of the coastline of Italy with an experienced luxury yacht service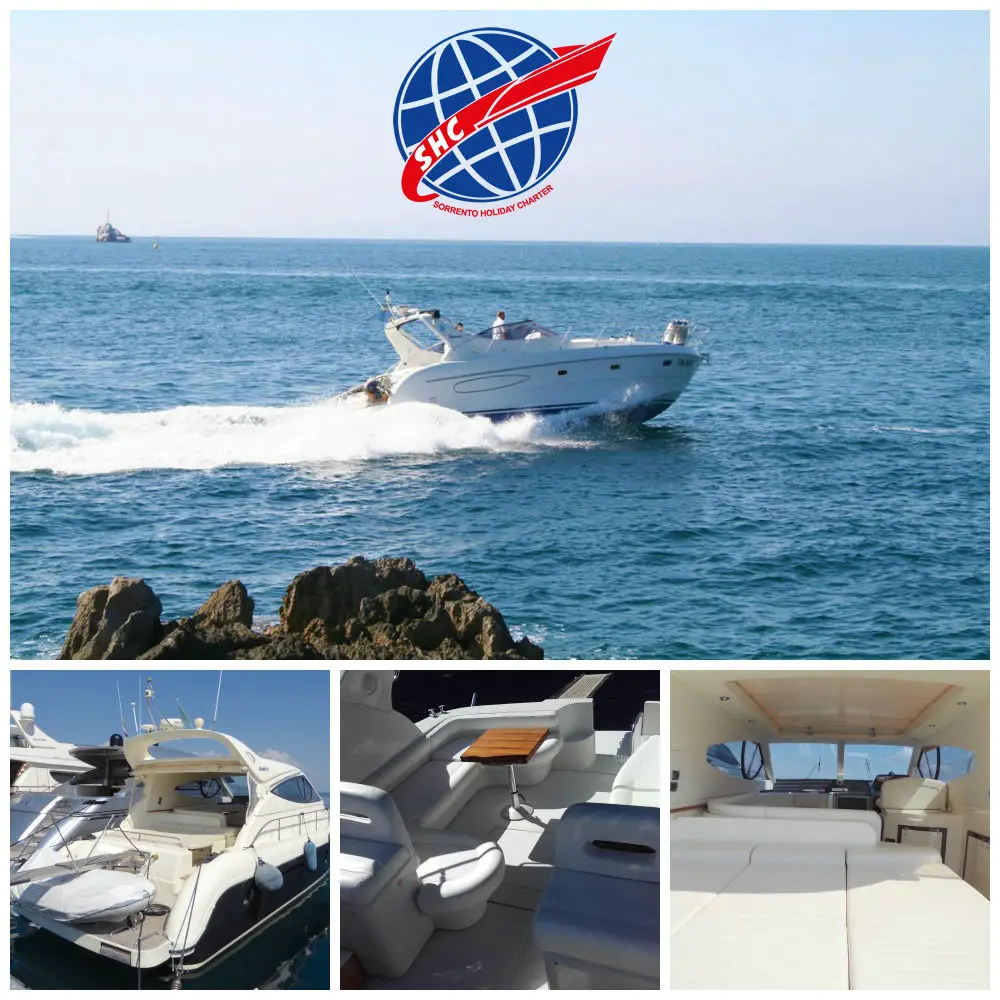 Looking for a dream holiday at Sorrento? Well, Sorrento Holiday Charter can make your dream come true, it's the key to your happy holiday getaway. A unique travel experience that is guaranteed to stir your soul. You will be treated not just as tourists, but as a royal guest of Sorrento.
Dream holiday at Sorrento
Sorrento, an exquisite holiday destination is located in Southern Italy, overlooking the Bay of Naples. The land of lemon groves is also known as the motherland of Limoncello liqueur. The peaceful and serene peninsula of Sorrento is easily accessible from Naples, Isle of Capri, Amalfi and Pompeii.
Cruise through the Mediterranean Sea
The gorgeous coastline of Italy offers a stunning view to its voyagers. A cruise through the Mediterranean Sea will embark from the coast of Sorrento and sail to Capri and the Amalfi Coast which will uplift your spirit. You could also enter the restricted areas of the reserve of Amalfi Coast with authorized boats provided by Sorrento Holiday Charter. As you stand on the deck, you could feel the pleasant breeze sweeping through your hair and you can sense the intangible gentle wind touching your face.
The crew of Sorrento Holiday Charter will present to you the wondrous archaeological attractiveness of the coast. You will get a glimpse of rare volcanic high cliffs of Ischia and Procida in the Gulf of Naples. Also experience the enthralling Limestone Island of Capri and sail across the coastal village of Positano.
Just sit back and view the beautiful scenes. Do not hesitate to submerge yourself by diving into deep blue glassy water of the Capri Island. You may choose to swim in the cool sea or snorkel to discover the hidden treasures under the water. The cruise will enable you to tour the beauty of the sea. You can also choose for kitchen service and guide on request. Sorrento Holiday Charter also organizes sunset cocktail cruises, boat and breakfast, sport fishing, and cruise ships.
Sorrento yacht charter
Sorrento Holiday Charter will provide you with charismatic charter yacht experience that will transport you to the land of your fantasy. All chartered yachts are luxuriously crafted for your comfort and leisure. Board the finest yacht and cruise the coast of Sorrento, Capri, along with the Amalfi Coast.
These yachts are managed and handled by two Captains, who have decade-long work experience in similar field. The company employs only those yacht Captains who are trained as per the regulations of Standard of Training, certification and watch-keeping for Seafarers (STCW). These yachts have been approved and possess fully authorized license to operate. They are insured and mannered by professional experts and competent crew members of STCW. Your safety is the prime concern, therefore Sorrento Holiday Charter conducts a regular maintenance examination of charter yachts to avoid any snag so that your pleasurable journey is not disrupted.
For your next holiday destination, choose Sorrento Holiday Charter if you actually want to derive the joy from a luxurious vacation of a lifetime cruise.
For more information visit https://sorrentoholidaycharter.com and get a free quote.
This article was sponsored by Sorrento Holiday Charter