Exquisite properties to rent as holiday homes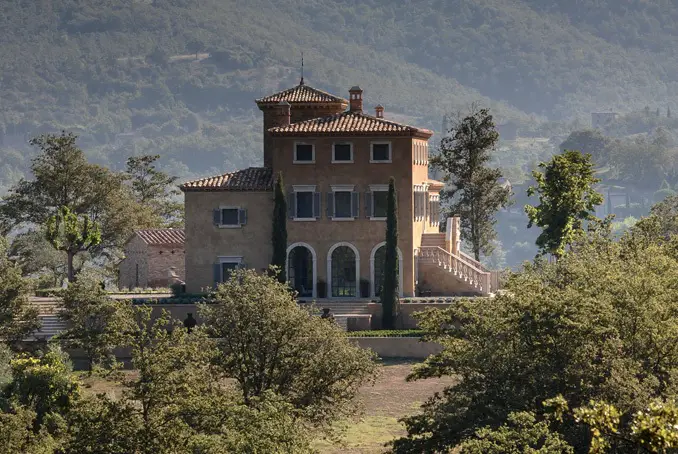 The ancient estate of Reschio stretches over thousands of acres of oak forests and olive groves in the Umbrian hills. With one of Europe's finest stables at its heart, Reschio is home to the Bolza family who, over the last twenty years, have been restoring its secluded ancient Umbrian farmhouses into masterpieces of contemporary architecture and design.
The finished properties of Castello di Reschio Estate in Perugia are widely considered to be among the most beautiful, secluded and well-appointed homes in the world. Several of these properties are now available to rent as holiday homes.
Guests can rent the homes, which range from quaint cottages to substantial palazzos and are all ancient farmsteads that have been painstakingly restored by the Bolza family. Each house is wonderfully secluded and decked out with modern comforts. Each finished building is a beautiful piece of living architecture built for the modern world in the time-honored traditions of Umbria and Tuscany.
Several of the farmhouses have been planted with their own vineyards and one has its own private winery. Planting, management and production of wine are managed by Anders Vinding-Diers who runs the estate winery at the Castello. There are around 4,000 olive trees on the Estate and their organic oil is a delicacy and delight. Many of the farmhouses have their own olive groves and each October the fruit is sent down to the local olive mill to be pressed into beautifully light extra virgin oil.
This is a luxurious property and destination that one may find hard to describe… but at the very least, single words come to mind such as stunning, captivating, idyllic and exquisite.
Be sure to visit their beautifully designed website at: Castello Di Reschio