Dear Italia Living readers, I would like to reveal you a magical place that I really love, near to the place where I grew up, and where I often use to go when I'm in Rome and I want to live something of really special, relaxing and unique.
Walking around this magical place that I'm going to tell you about, you can feel on your skin all the sense of the Roman Empire. The best seasons to visit it are spring and autumn, the air becomes unbelievably fresh and on an early morning or at dusk the panorama acquires a brilliant light which reflects on the ancient ruins.
I don't want to keep you in suspense, so I'm going to spill the beans about the name of my mysterious place – I'm talking about one of the earliest and strategically most important Roman roads of the ancient republic: the Ancient Appian Way.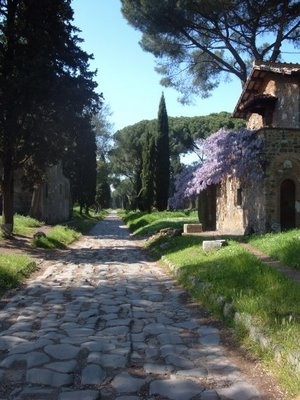 Rightly called the Regina Viarum, or queen of roads, it was constructed towards the end of the 4th century B.C. in order to set up a fast communication between Rome and Capua. In my opinion, a visit on this road is one of the best ways of how to reminisce the roman past. I like to imagine the Roman empress riding their horses on this path to arrive at their summer abode on the hills around Rome.
What I also like of this road is that it was paved with huge stones called "basoli", made of basalt rock and roughly polygonal in shape. They were built centuries and centuries ago and they are still there!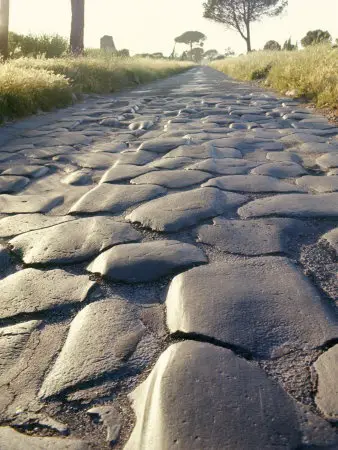 The Appia Antica (how Roman people call it), is surrounded by the treasures of the Appia Antica Park, which contains historical and archaeological remains of great importance. My favorites are the Mausoleo of Cecilia Metella, Villa dei Quintili and the Cenotafio of Annia Regilla. But there so many other monuments, and believe me they are all incredibly beautiful.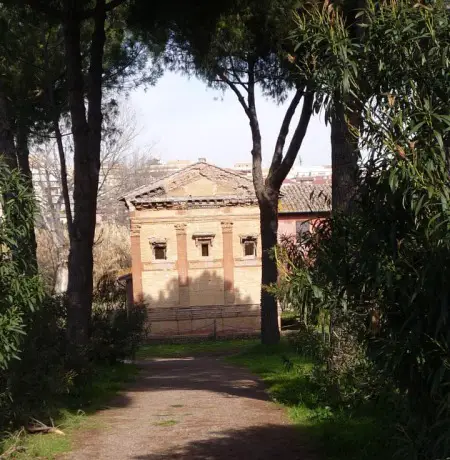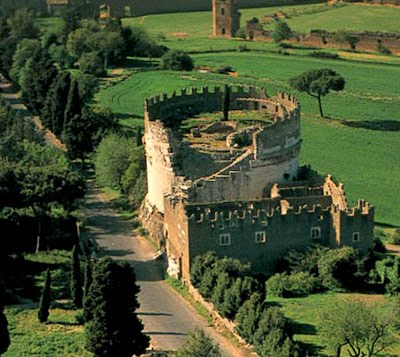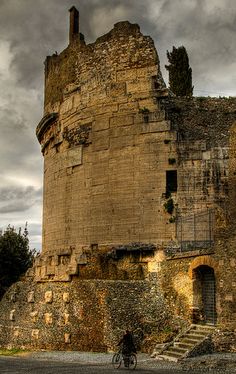 Near to the road there are luxurious Villas with gorgeous gardens, fountains and ruins. The famous director Federico Fellini lived in one of these enchanting locations. The best way to discover this unusual park is to depart from IV MIGLIO and arrive at San Sebastiano Door.
What I suggest is rent an horse and ride it along the road as I use to do it – an unbelievable experience. During the ride is possible to stop in a very lovely BAR (we call Bar a place where you can have a coffee, a good cappuccino or a  delicious tramezzino, my favorite roman sandwich!), leave the horse for a rest and drink a cappuccino surrounded by the green, the silence and the beautiful scenery of the landscape. Another good alternative is to rent a bike. Next to the huge stones there is walkable way for bicycles and pedestrians.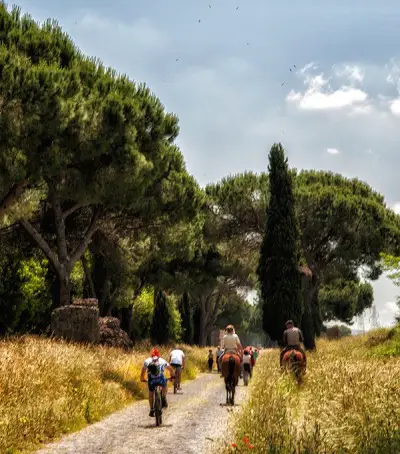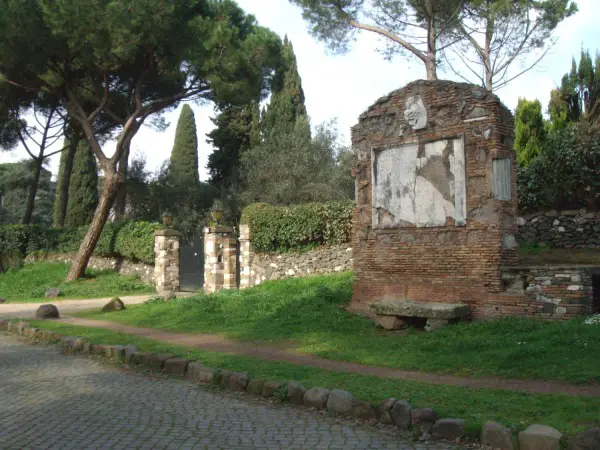 However you experience it, the Ancient Appian Way is gorgeous by all ways, and it's an advised landmark if you really want to feel the ancient perception of the Roman Empire.
---
Every Italian place hides a secret ready to be discovered – and Eleonora shares some of those here on Italia Living.