Luxury lifestyle brand Montegrappa chooses Tuscany to open its third boutique in Italy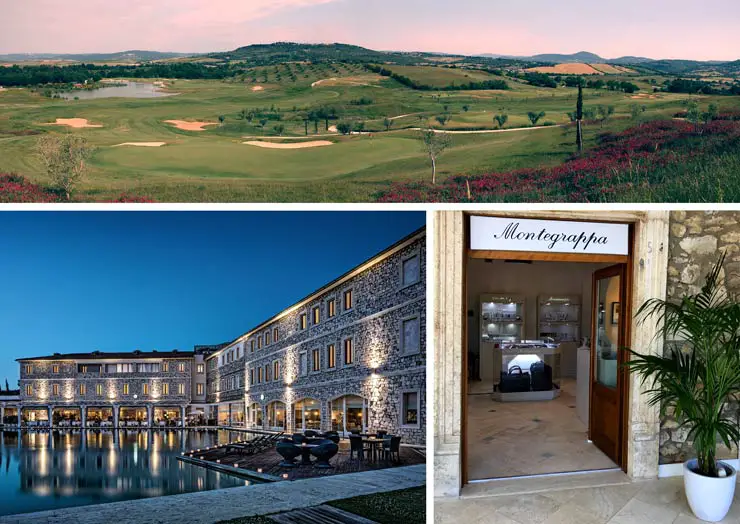 A question begged: Where to open the third exclusive Montegrappa boutique in Italy? Following the hugely successful openings in our home town of Bassano del Grappa, followed by Milan – the style capital of the world – we have found a paradise like no other: the Maremma in Tuscany!
Birthplace of the now-legendary "SuperTuscan" wines from Sassicaia and Ornellaia, the Maremma is situated in the south-western corner of Tuscany. It is the dream destination chosen by travellers from all over the world as quintessentially Italian and quintessentially Mediterranean, a region so beautiful that it has inspired artists and writers for centuries, eager to encapsulate its glories in pictures or prose.
Just opened with the advent of the new spring season, the Montegrappa boutique in Tuscany is to be found in the premises of an exclusive resort, the luxurious Terme di Saturnia Spa & Golf Resort, a five-star member of the Leading Hotels of The World and Virtuoso groups of select accommodations. Centred around an ancient travertine stone building on the site of a rich thermal spring, which dates back beyond the Etruscan era, it boasts waters that gush from the spring at a rate of 500 litres per second and at a constant temperature of 37° C.
Its facilities include tailored medical, nutritional, distress, detox and fitness programmes, 53 treatment rooms and state-of-the-art facilities. Guests are accommodated in 128 harmoniously-designed rooms, while the 18-hole golf course blends into the glorious surrounding countryside. Fine dining – this is, after all, Italy – is offered by The Acqualuce restaurant and the Michelin-starred All'Acquacotta.
Montegrappa's newest jewel of an emporium occupies approximately 30 square meters. Within its walls are a selection of our contemporary writing instruments collections, complemented by our families of leather goods, timepieces and other premium accessories. Its offerings will provide tangible reminders of a stay in one of the world's most celebrated and alluring locales.
---
Headquarters:
ELMO & MONTEGRAPPA S.p.A.
Via Ca' Erizzo 43/45
36061 Bassano del Grappa (VI) – ITALY
Phone: +39 0424 522232
Fax: +39 0424 523975
contact@montegrappa.com
Website: www.montegrappa.com