Acqua di Parma evolves a classic to much acclaim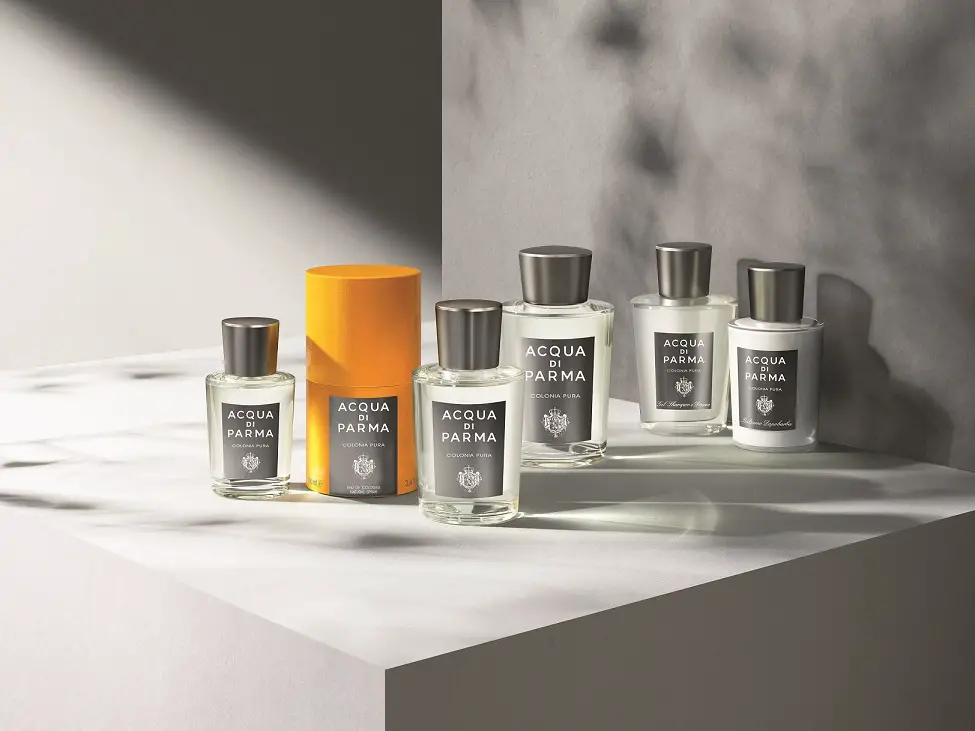 The perfume house famous for its classic Colonia scent, also has seven distinctive fragrances under its Ingredient Collection and eight under its Blu Mediterraneo line. In 2017, the brand looked to update its trademark scent with a lighter, cleaner fragrance called Colonia Pura – and it has been a selling success. The base note of narcissus absolute gives off strong floral and lemon odors, making Colonia Pura less peppery than the Blu Mediterraneo fragrances.
A contemporary and refined olfactory interpretation of the Italian cologne. A radically fresh fragrance, delicate and bold, which embodies the most modern side of Italian lifestyle.
Head notes of spicy coriander are combined with the classic citrus notes of cologne. In the heart, sambac jasmine and petit-grain meet the green facets of narcissus absolute, revealing a vibrant sensuality.
Hints of musk and patchouli sealed by light woody notes of cedarwood characterise the depth of the composition.
Intended for the modern and confident man who combines simplicity with effortless elegance and sophistication – but as many scents from the Italian fragrance house of Acqua di Parma, this can also be enjoyed worn by women.
Acqua di Parma Colonia Pura can be purchased online from bluemercury.