By Kristine Jannuzzi –
For Young Italian Americans in New York, an "Empire State of Mind" Includes a Passion for Il Bel Paese.
NEW YORK – Anyone who spends a day exploring the streets of Manhattan can tell that New Yorkers have a soft spot for almost everything Italian. From Vespas to vino, porchetta to piadine, and Versace to Verdi, symbols of Italian culture are thriving and abundant in the Big Apple.
Young Italian Americans bring their own unique perspective and sense of pride to this heritage that has been transformed over generations, and yet, in many ways, is appreciated much more now than when their ancestors first arrived in America.
Take Mike Del Guercio, 23, whose great grandparents on his father's side immigrated to the US from Avellino around 1910. While his father's knowledge of the Italian language is limited to dialect and colloquial phrases, Mike majored in Italian at Villanova and now teaches the language at a prestigious high school in New Jersey.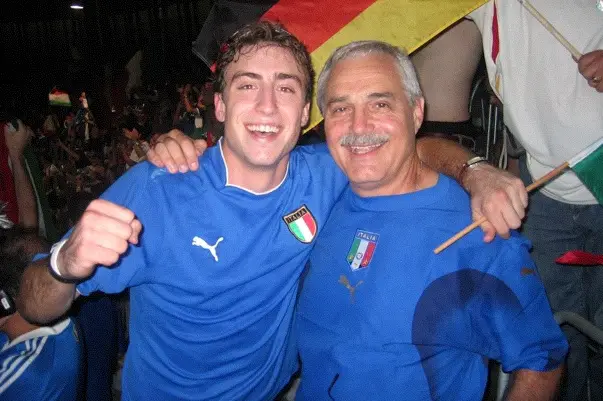 "In the 1950s, it was more important to become American than to retain Italian roots, and that generation was robbed of the right to learn the language and the culture," Mike says.  "When my grandfather died, he was the last one in my family who spoke Italian. I realized then that if you lose language, you lose culture, and I didn't want that to happen to my family."
Mike's first extended stay in Italy was when he spent six months studying in Perugia during college. "The experience of living amongst other Italians was incredible. It really opened my eyes, and I fell in love with everything about the Italian culture." Like many young men in Italy, he's especially passionate about soccer and Vasco Rossi. He adds, "Italian culture is very addictive."
Alaina Sinopoli, whose great grandparents are from Naples and Sicily, is in complete agreement. "I am extremely proud to be Italian. Italians excel in all categories – music, art, fashion, food, cars, beautiful and kind people. It makes me happy to know that Italians contribute so much to society."
Alaina, 24, hasn't had the opportunity to visit Italy yet, but Italian culture and traditions are an important part of her life. "Last year I went to see Jovanotti when he performed in NYC. I also like listening to Laura Pausini, Andrea Bocelli, and Gigi D'Alessio. And, of course, we eat plenty of pasta in my house…breads, anything with mozzarella, bruschetta, prosciutto…" She adds that she loves her mother's spaghetti and meatballs, the quintessential Italian American dish.

The emphasis placed on food and family forms an instant common bond among young Italian Americans in the New York area, where many other young people rarely share long, home-cooked meals with parents and relatives. Christina Marraccini, the winner of Miss Italia USA 2009, loves meeting Italian Americans because of such intrinsic connections. "Each Sunday, we have everyone from my dad's side of the family over to my grandparents' house for dinner.  They have been doing this since before I was born, and I greatly value this tradition," she explains.
Christina's great grandparents came to the US from Sicily in the early 1900s. She became involved in the Miss Italia New York contest last year at the suggestion of her Italian teacher, and at age 18, she visited Italy for the first time to compete in Miss Italia Nel Mondo. She and her family traveled around the country for two weeks after the pageant, and after that experience, Christina feels even more connected to her Italian heritage.
"Being Italian differentiates me as an American. It's something I'll embrace for the rest of my life," she says.
Mike Del Guercio echoes this sentiment. "If I say I'm American, it doesn't give me a definition. I could be someone from Texas. But being Italian American means doing things with passion and love and energy and a smile. It's who I want to be, when I say I'm Italian American."
So while some aspects of the Italian culture have evolved through the years here in New York, the essential elements have survived well in tact. And this generation of Italian Americans takes great pride in carrying on the heritage that has been passed on to them from their ancestors.
~Kristine Jannuzzi is a writer at New York University