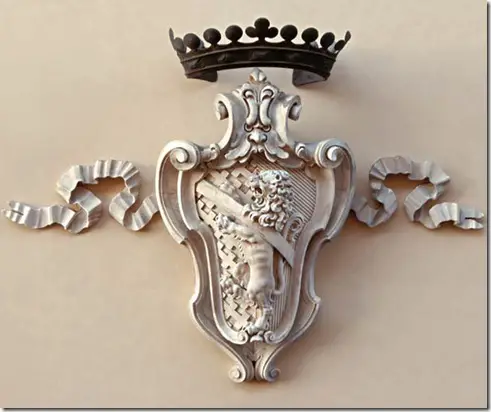 Florence's historic Palazzo Tornabuoni is a milestone in the evolution of the private residence club. Now managed by Four Seasons Hotels and Resorts, it was originally built in the 15th century and was once home to Cardinal Alessandro de Medici—later Pope Leo XI. In 1598, it hosted the world's first opera performance, Dafne by Jacopo Peri. Its external fabric, frescos and statuary come under the tutelage of the Italian Ministry of Cultural Affairs. But Palazzo Tornabuoni is much more than a museum. Meticulously restored over four years, and styled by international Florentine interior designer Michele Bönan, the Palazzo was named "one of the world's ten most exciting developments" by the editors of Travel + Leisure magazine.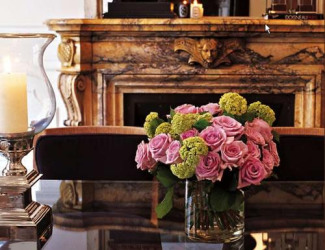 In Palazzo Tornabuoni's 38 sophisticated and elegant private residences as well as its welcoming Club rooms, Bönan has created an ambience that balances contemporary flair with timeless grace. Some residences are embellished by priceless 16th-century frescos, others have terraces with breathtaking views over Florentine rooftops and Brunelleschi's cathedral dome. All are spacious, and with their hi-tech Boffi kitchens, Bang & Olufsen entertainment systems and complete Wi-Fi coverage, they provide an extraordinary level of 21st-century comfort.
Palazzo Tornabuoni is also open to today's Florence, with its instinct for fashion, talent for design, and love of good food and wine. Thanks to the Palace's resident Attachés, Club members enjoy a series of insider privileges that enable them to live the ultimate contemporary Florentine lifestyle, including the opportunity to go backstage during an opera performance at the city's Maggio Musicale festival or to take advantage of the exclusive entrée granted to Club members at several of Tuscany's most prestigious vineyards.
The relaxed, book-lined Club library with its well-stocked bar and outside terrace is the focal point of Club life, and a forum for encounters with visiting experts, ranging from wine tastings to informal talks on everything from social entrepreneurship to contemporary Italian art. Club members also have full access to the unparalleled services and amenities at Four Seasons Hotel Firenze.
To date, 15 different nationalities are represented among those who have opted to become part of the world's most stylish urban private residence club. A few memberships are still left in the studio, one-bedroom and two-bedroom categories, with pricing starting from €218,000 plus applicable tax. In addition, Palazzo Tornabuoni offers a limited number of whole ownership residences, with prices starting at €1,200,000. Club members can stay in the Palace anytime they wish, subject only to reservation policies.
"From the moment you enter the Palazzo and walk up the grand staircase to the papal reception room, there is a feeling that you are part of something tremendous," says J. Byrne Murphy, the CEO of Kitebrook Partners, co-developers of the property along with RDM of the Fingen Group. Transcending tourism, Palazzo Tornabuoni offers a stylish home away from home in one of Italy's most beautiful cities.
There's still time to become a part of the New Florentine Renaissance.
---
Visit the Palazzo Tornabuoni website for more information.
Article content and photos supplied by Palazzo Tornabuoni, a sponsor of Italia Living.