Providing the charm of Italian brilliance for you and your home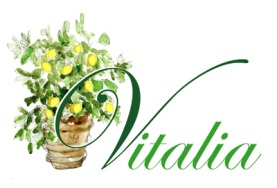 One of many things that Americans visiting Italy miss most when they return home, is the fine Italian artisan crafts that are everywhere you look throughout Italy.
We would like to introduce you to Vitalia – Italian Style for the American Home. Vitalia provides Italian ceramics and products for everyday use – allowing the crafts of Italy to become a part of your everyday life.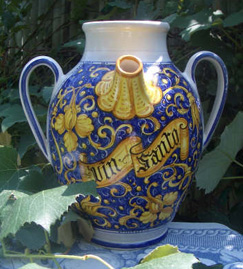 Vitalia hand selects all of their collections of ceramics and linens, and all are brought to you directly from small Italian producers who still create their wares in the centuries-old traditions of their families. New shipments from Italy arrive often of Italian ceramics, linens, olive oil products and gifts. A Wedding Registry service is also available.
True Italian artisans take great pride in the work put into every piece they create, and Vitalia takes great pride in searching out the very best of these artisans and bringing their craft to you for your enjoyment at home, or as a perfect gift.
By developing personal relationships with all of their artisans, Vitalia can guarantee a superior product and originality. Another advantage of these special relationships allows for customization on many of their items offered.
No matter what you purchase from Vitalia, everything reflects the beauty and genius of time-tested Italian design.
Visit their website at: www.vitaliaceramics.com