An urn worthy of the person you loved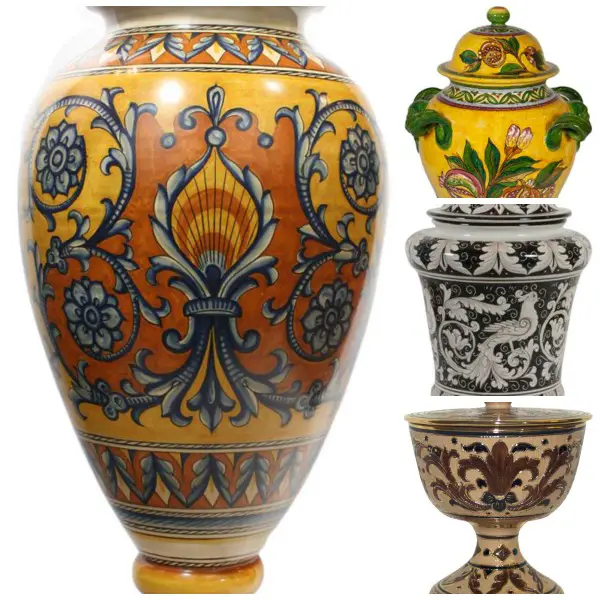 Sorella Luna offers a wide selection of exceptionally created fine art ceramics for any occasion. The time may likely come when that occasion happens to be dealing with loss of someone close in your life.
These beautiful memorials of art for the ashes of your loved one, are handcrafted ceramic urns from Deruta. Made from the hardest clay in Italy, these ceramic pieces are extremely durable.
Each one is hand painted, and every style can be created in a desired color scheme. It does take 12 weeks to produce a custom urn, so if you intend to have a memorial service with a custom urn, you'll have to plan a few months ahead.
Giovanni Angelo, the owner of Sorella Luna, designed the molds for all the products. There are small containers for keepsake urns, large lidded vases to hold the entirety of a body's cremated remains, small round ceramic boxes and other items.
Sorella Luna representative Anne Clare assures customers that these vases are very durable. Even if one fell and broke, contrary to what you see in Hollywood films, the ashes would stay enclosed inside a sealed container within the urn.
Learn more at www.TheSorellaLuna.com – Beauty that is Befitting
Video was recorded at the 2014 National Funeral Directors Association (NFDA) Convention and Expo in Nashville, Tennessee by Gail Rubin, CT, The Doyenne of Death®, host and author of the award-winning TV show and book, A Good Goodbye: Funeral Planning for Those Who Don't Plan to Die.