Todays modern kitchens focus on ergonomics and convenience
A typical Italian kitchen may conjure up ideas of Tuscan rusticity, with terracotta walls and freestanding appliances – but that is an image of the past, or perhaps it never even truly existed. Today's Italian kitchens are models of modernity, streamlined and practical, and an inspiration to the people who cook in them.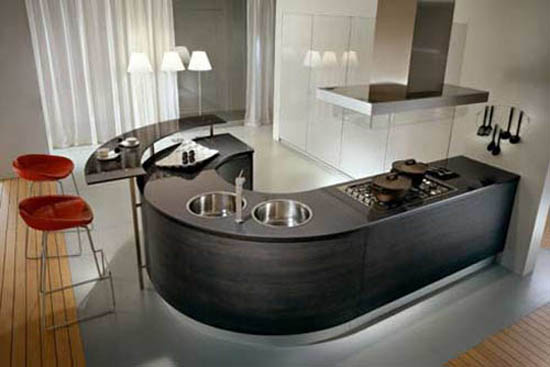 Style as standard
If there is one thing Italians understand, that is style. An Italian kitchen will feature all the latest space-saving appliances, with designer features and quality, even luxury, materials, all used in the best of taste. And as Italians are famed for their cuisine, their kitchens will be designed to suit the demands of their users, whether they be home cooks who like to try their hand at fine-dining for friends and family, professional cooks who find that they take their work home, and even celebrity chefs.
Ergonomic design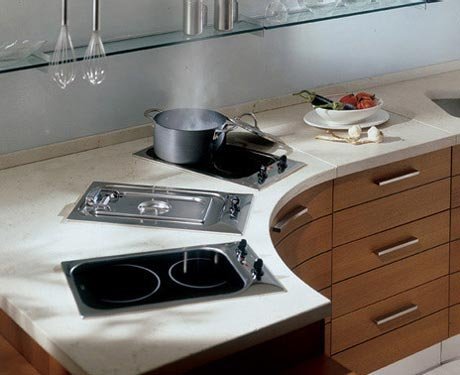 Many modern Italian designers are creating kitchens that have an organic and fluid feel to them, forgoing straight countertops and opting for ones that curve, almost around the body, to help a cook move easily around the kitchen. This type of design, such as where the kitchen units almost wrap around the room, help to make the best use of available floor space, and provide plenty of countertop space, as the surfaces are continuous.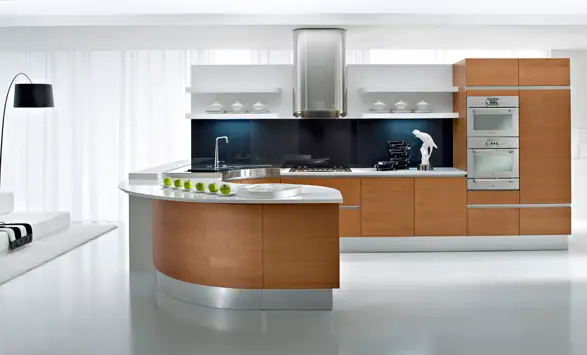 Other typical Italian design choices include the use of uninterrupted lines on kitchen cabinetry to make a kitchen appear larger than it is, while exposed shelving allows for easy access to store-cupboard ingredients, as well as providing an opportunity to add color and contrast to the design theme
Big impact
A simple design feature that makes a huge impact and helps to create a focal point in a kitchen is a splash-back. This has always been a practical choice, as a splash-back helps to protect the wall from cooking spills and mishaps. However, modern Italian designs choose to use this simple practical item to add color, texture and interest to a kitchen.
For many years, colored and patterned tiles have been the material of choice, but splash-backs present an excellent opportunity for a touch of luxury, and they are now being crafted from marble and semi-precious stone, such as quartz. However, these types of material require maintenance, while examples such as these Commerce Metal kitchen backsplashes present a more practical alternative. Requiring practically little to no maintenance, they are entirely in keeping with modern kitchens, and can be extended to cover the whole of the available wall space and keep the design consistent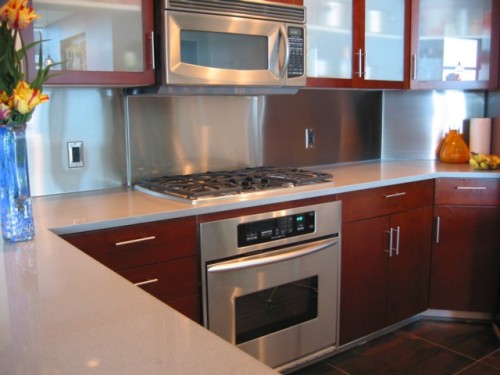 The overall design
An Italian kitchen is a master class in refinement. Subtle and contrasting colors are used in the design, such as cream teamed with a rich brown, or black set against white, all finished off in a high gloss to lend sophistication.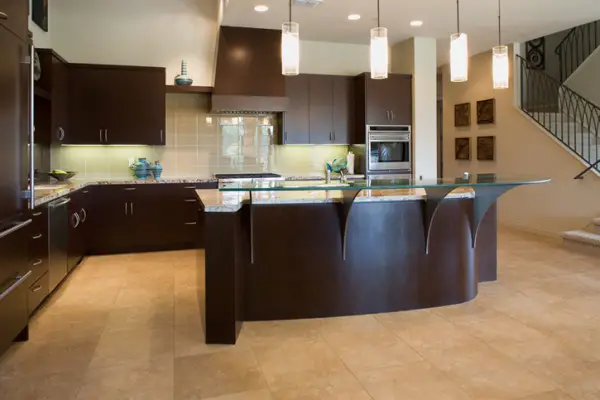 Foodies will find an Italian designed kitchen a veritable heaven, with its clever use of integrated appliances, hidden storage and built-in gadgetry. The uninterrupted surfaces make cleaning a breeze, and the fluidity of space means that everything is close to hand.