Mediterranean olive oil will start costing more. Blame unseasonable European weather — and tiny insects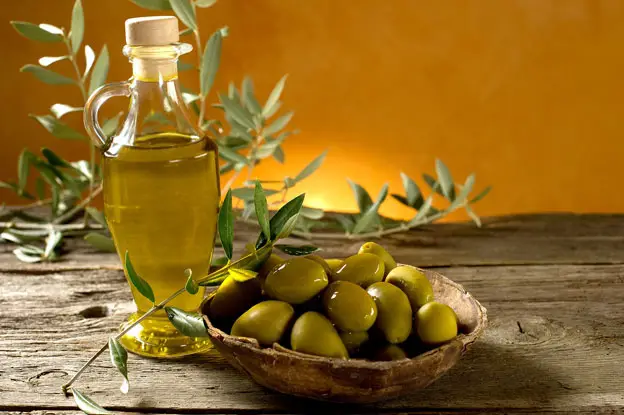 Italians who rely each year on a good olive crop for business, as well as those of us who treasure the liquid gold in our kitchens…are feeling some pain this year.
This is a widespread problem in the region. A combination of a very mild winter 2013/14, followed by a rainy summer, has led to Italy's most disastrous olive harvest of the century…so far.
There are countless olive pests that can kill a whole crop, and various climatic factors combined get them going. The mild temperatures during last winter didn't manage to kill off harmful insects and bacteria and the humid spring and wet summer set the ideal conditions for them to proliferate.
Well known all through Southern Europe, the olive fruit fly (Bactrocera oleae or Dacus oleae) is always a threat for Italy's EVOO production. Lower lying groves near the coast are normally most affected, but this year trees located inland and higher up were also hit hard.
An insect called Tignola, the olive moth, is a lesser known plague, since its damage is normally small enough for most experts and producers to agree that it is not necessary to intervene. This year though it has become a big concern.
Fungi belonging to the Anthracnose family have made the disaster come full circle. The secondary infections had an easy game on the already ailing olives in most Italian groves.
EVOO is often affectionately called liquid gold. Never will this have been so true as in 2014, since the scarce harvest will skyrocket the prices of Italian extra virgin olive oil. European olive oil at large may see a rise in prices since Spain – the world's biggest producer – is having a difficult year too, because of the extreme drought in the south of the country.
Olive oil is big business in southern European Union countries. They are the source of more than 70 percent of the world's olive oil, bringing export revenue of almost $2.2 billion last year. The United States imported just over $800 million of that.
Overall, the 2014/2015 olive oil production season is likely to result in a 20% reduction in the world's olive oil supply compared with the previous year.
For celebrated Italian olive oil producers, "This is the worst year in memory," said Pietro Sandali, head of the Italian olive growers' consortium, Unaprol. The group expects a 35 percent drop in national production this year.
In fact, after this years heavy spring and summer rain, some growers didn't bother to harvest their meager crop. For some who did, the volume is low and the quality is poor.
But don't fret, high quality olive oil is still to be had…just expect to pay more for this bottled treasure.